Memorial Mission
Fr. Vincent Capodanno
US Navy, Vietnam War

MOH Recipient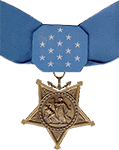 Staten Island, NY - 09/04/2022
Mission applies to the following Region(s):
Region 7, Region 8, Region 9
About the Mission:
The Annual Fr Vincent Capodanno Memorial Mass will take place on Sunday, September 4th, at 10:00 a.m. at the Fr. Capodanno Chapel on Fort Wadsworth. It has been 55 years since the "Grunt Padre" laid his life down. Lieutenant Capodanno was posthumously awarded the Medal of Honor. Patriot Guard Riders has been requested to participate in a Military-style Ceremony following the mass.

An article describing Fr. Capodanno's actions can be read by clicking here

More can be read about Fr. Capodanno HERE
Primary Staging Date and Staging Time:
09/04/2022 at 10:30 am
Staging Location:
Fr Capodanno Memorial Chapel at Fort Wadsworth
240 New York Ave (Inside Ft. Wadsworth)
Staten Island, NY 10305
Click here for map
Lead Ride Captain and Contact Info:
John Fenech - This email address is being protected from spambots. You need JavaScript enabled to view it.
631-793-0096
Special Covid-19 Mission Guidelines:
Updated 8 March 2022
Based on the most current COVID-19 Prevention Guidelines: NYS Guidelines of 2 March 2022, and CDC Guidelines of 3 March 2022, going forward, the Lead Ride Captain for any mission will be responsible for determining whether PGR members will have to mask up or not. Please ensure that you have a mask with you, should the need arise, and respect the LRC's decision in these matters.
Special Information:
Everyone is, of course, welcome to attend the mass at 10 AM, but PGR is requested at 10:30 AM in preparation for the ceremony at 11 AM.
Is there a Second Stage to this Mission?
no
Submitted by:
Wayne Cohen - SRC Region 8 NY
This email address is being protected from spambots. You need JavaScript enabled to view it.
bm 08/25; MER