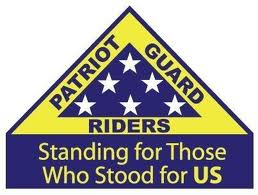 Click PGR logo to leave condolences.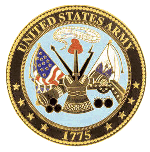 We have been requested to Stand & Honor Rocco "Rocky" Accattato, PVT US Army WWII Veteran.
He served the length of his enlistment with the 297th (Combat) Engineer Battalion at D-day, Hurtgen Forest and Battle of the Bulge.
Rocky is Father-in-law to Patriot Guard Rider & President of CMA Steve Hodulick
Date: Friday March 4th, 2011
Time: 0845 hrs
Location: Grants Funeral Home, 571 Suffolk Ave, Brentwood NY. (631)-273-4443
Please be at the funeral home by 0845 for flag line & escort to church.
Mass will be held at St Luke's Roman Catholic Church, 266 Wicks Rd, Brentwood, from 1000-1100 hrs.
After Mass Rocky will be escorted to Calverton National Cemetery for interment.
Ride Captain: Frank Byrnes (This email address is being protected from spambots. You need JavaScript enabled to view it.)
Please have flags available.

Viewing & Flag line hours (please try to arrive a few minutes prior).
Thursday 1400-1600 hrs & 1900-2130 hrs.
Please ride safely and be careful of sand
Thank you & God Bless
Frank Bania
US Veterans MC- Long Island Chapter, President
Patriot Guard Riders Region 9-NY, Senior Ride Captain
9-1-1-Veterans, Rally Coordinator
Disabled American Veteran
This email address is being protected from spambots. You need JavaScript enabled to view it. This email address is being protected from spambots. You need JavaScript enabled to view it.