--- Updated 12/20/10
We have been requested to participate in a very special WELCOME HOME for a very special
WOUNDED WARRIOR.
Sgt. Joel Tavara, U.S. Army, will be arriving in New York to spend his first Christmas here since being seriously wounded. The Sergeant is originally from Queens, and will be spending time with his family and friends.
Sgt. Tavara was seriously wounded during March, 2008 while serving in Iraq. The Sergeant exemplifies the best of America and our military. Please join us to make this a very special WELCOME HOME! We will be joined by a number of other organizations.
DATE: December 23, 2010 (Thursday)
TIME: 6 PM
PLACE: LaGuardia Airport (Delta)
Note: Those wishing to greet the Sergeant at the gate will need to pass through TSA Security and therefore must bring a valid driver's license. All others will be standing a flag line in the lobby area. Flags will be provided, including POW/MIA flag.
After the airport WELCOME HOME, will be escorting the Sergeant to his family's home in nearby Jackson Heights.
__________________________________________________________________________________________
STAGE AREA:
Hicksville: Waldbaums Shopping Center, Rts. 106 & 107, Hicksville, NY
KSU: 4 PM (We were asked to arrive at LGA 1 hr. prior to the Sgt's. touchdown. Vehicle traffic will be heavy)
The Delta terminal has restrooms and a place to purchase food/beverages. It also has HEAT!!!
If anyone wishes to go directly to LGA, please contact me via e-mail and I will send you instructions for
Delta stage area.
Despite the cold weather, hopefully you'll be able to join us as we give Sergeant Tavara a
WARM WELCOME HOME!
I thank you ALL!
Tom Archer
Ride Captain/Region 8
Patriot Guard Riders
516 449-7320
Riders,
This is a soldier that deserves our support. An Iraq veteran who was severely wounded, some say the second worst injuries of the Iraq War. After Growing up in Queens, He joined the Army in 2007 and in March of 2008 2 days before he was scheduled to come home, the vehicle he was in was hit with a rocket propelled grenade, 3 of his buddies were killed and he was severely wounded.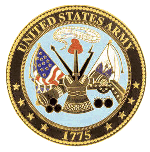 Below is some information on him. We need a person to lead the ride. I will take care of all the coordination, but I need some one to lead this escort in case I cannot be there. Please respond if you can lead it. This is a mission that needs to be done.

Peter Meyer, Many of you will recognize him from the American Airlines flights for wounded warriors and many other missions has asked if we could let Sgt Joel Tavera know that New York has not forgotten him and understands and appreciates his sacrifice. At the bottom of this email Peter sent a Photograph of himself with Joel. The email was sent to me after he called and asked if the Patriot Guard Riders would be able to welcome him Home and escort him to his Aunts home where he will have his first Christmas in New York since he was wounded.
Here is the email:

Jim; It was a pleasure speaking with you this morning. As requested, I've attached a link for your brothers at the Patriot Guard to see. It is always good to be able to see the face of the person we are helping. It is even better to meet him as you will see on Dec. 23rd. I've had the opportunity to spend some time with Joel and his family last month and I can assure you, they are an inspiration second to none! He is a friend I am glad I had the opportunity to make and you will too!

http://buildinghomesforheroes.org/hero-stories/joel-tavera.htm

Joel's Flight Itinerary is; 
Delta Airlines, LaGuardia December 23rd arriving at 1800hrs.

His return trip will be on December 28th. Details to follow.

Bill Clark from American Airlines is securing V.I.P. passage for Joel with his contacts at Delta Airlines.

John McLaughlin from Long Beach Waterfront Warriors is securing transportation for Joel with his contacts From F.D.N.Y. and notified the Fire Riders to join you if they are available.
Jim, Hopefully the Patriot Guard will be able to provide the escort for Joel. As you are aware, his arrival time will be the heart of rush hour.

I can't thank you guys enough....
Pete

Peter Meyer
Chairman
TWU Local 562
Veterans Committee;
Recording Secretary
International
TWUATDVC
"There is no higher honor then selfless service, to work for the common good is the greatest deed"
(Author unknown)