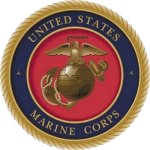 ===UPDATED 12/28/10 ====
We have been requested to join in the Welcoming Home of Sgt Brandon La Vista of Rocky Point The Sgt has participated in both Operation Iraqi Freedom & Operation Enduring Freedom
Date: Wednesday, December 29th, 2010 Location: Long Island MacArthur Airport Time: 1330 flight Arrival
Stage location:  1300 hrs (1PM) Tower Diner, 4180 Veterans Hwy, Bohemia
R/C: Lucy / Warren
Details: After contact is made with LIMA security, you will proceed as a group and park all vehicles in parking lot 6 and then head into terminal where Ken will have flags ready for flag line.
There will be no Escort.
When at the Airport please do not inform then Airport that you are an official PGR photographer, being last I checked we do not have one. Also please clear with RC's or Airport Security (being this invite was from LIMA itself) prior to mission that picture taking is permitted by the family. If pictures are allowed please forward them to the mission RC so that pictures can be forwarded to family for approvals prior to posting on social sites. Pictures taking at staging areas are allowed though.
God Bless & Ride Safe.
Just wanted to give a heads up regarding a Welcome Home mission we have scheduled for the week after Christmas.
Will be flying home into LIMA (Long Island Mac Airport)
Wednesday, December 29 - Sgt Brandon La Vista, US Marines of Mt. Sinai / Rocky Point
Afternoon arrival (1300hrs)
Participated in Operation Iraqi Freedom, Operation Enduring Freedom, and Afghanistan. 

Mission emails with confirmed times will be sent out 48 hours before each mission along with staging times at the Tower Diner (located at entrance to Airport on Vets Hwy)

Ride Safe & God Bless,

Frank Bania
US Veterans MC - LI, President
Patriot Guard Riders, Region 9, Senior Ride Captain
911-Veterans.
This email address is being protected from spambots. You need JavaScript enabled to view it. This email address is being protected from spambots. You need JavaScript enabled to view it.
631.294.5248
PO Box 675  Bellport NY  11713