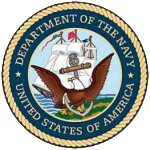 Friends
We have been called upon to Honor & Stand for Francis F. O'Brien, US Navy Veteran. Mr O'Brien lost his battle with cancer, was only 59 years old and his birthday was only last week.

Date: Tuesday November 9th, 2010
Time: 0910 hrs.
Location: Sinnickson's Funeral Home, 203 Main St , Center Moriches
Suffolk Staging: 0845 KSU, Lowes Shopping Center, Medford, Rte 112 & LIE (exit 64).
Ride Captains: Ken & Karen  ( This email address is being protected from spambots. You need JavaScript enabled to view it.) (They were also friends of Mr. O'Brien).

Details: We will be escorting to Calverton National Cemetery.

Please have flags available with you.

Thank you for what you do,
Frank Bania
USVMC- LI, President
PGR, R9-NY, Senior Ride Captain
This email address is being protected from spambots. You need JavaScript enabled to view it. This email address is being protected from spambots. You need JavaScript enabled to view it.
631.294.5248