Click to leave condolences on PGR website.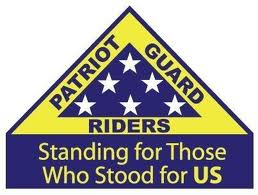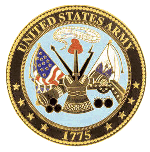 *************** UPDATE ***************
Confirmed Mission: 12/16/10, 1000 hrs, MSG Kevin Colena, US Army Veteran, US Volunteers.
Riders,
We have been asked by the family of MSG Kevin Colena to Stand for him and escort him to his final resting place.  As stated in the pending mission post, He was a member of the US Volunteers that render the Honors that all veterans used to get and now only active duty receive. They provide a real bugler and rifle volley for the Final Honors of many of the veterans we have stood for.
Hicksville Stage Area KSU 0830 hrs (8:30pm)
Waldbaums Shopping Center, Rt. 106/107 Just South West of LIE and NS Pkwy
Valley Stream Stage Area, KSU 0850 hrs (8:50 pm)
Southern State Parkway Trooper Barracks WEST bound Between Exits 13 & 14
We will pull in, but please don't dismount as we will be back on road right away.
ROY L. GILMORE'S FUNERAL HOME ETA 0930 (9:30 am)
191-02 LINDEN BOULEVARD,  ST. ALBANS,  NEW YORK 11412,  
Final Escort KSU 1030 hrs (10:30am)
Calverton National Cemetery, ETA 1145 Hrs.
210 Princeton Blvd., Calverton, NY 11933


Ride Safe, Region Flags will be on Site
Thank you for the time you give to those who stood for us.

Jim McElroy
Region 8 Senior Ride Captain,  Assistant State Captain   Patriot Guard Riders, NY
East Northport, NY 11731,  This email address is being protected from spambots. You need JavaScript enabled to view it. , 516.805.3316
MSG KEVIN COLENA,HHC 11TH NEW YORK REGIMENT USV-A UNIT TROOPER
********** ORIGINAL POST *****************
Riders,
This mission is for a man that even after lung damage in the service and then again at ground zero, even when he was on oxygen 24/7 he stilled served by taking care of the weapons as well as other duties he could do. This is the unit that is always there when we ask for the rifle volley and other honors for our veterans.
Details to follow when available
Wake will be Wed evening in queens on linden blvd.
Thank you for the time you give to those who gave to all of us.
Jim McElroy
Reg 8 SRC
Assistant State Captain
Patriot Guard Riders, NY,
516.805.3316
This email address is being protected from spambots. You need JavaScript enabled to view it.
East Northport, NY 11731