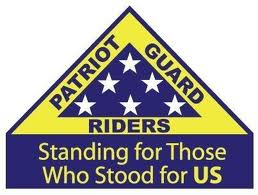 Click logo to leave condolences on PGR site.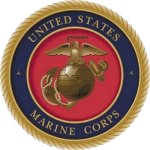 Riders,
We have been asked by the family and friends of this Proud WWII Veteran Marine.
Thursday 1900 hrs to 2100 hrs
Whitting Funeral Home
300 Glen Cove Ave. . Glen Head, NY US . Phone 516-671-0807   As it is after work there is no additional Stage are. If possible please arrive 15 minutes before viewing hrs so we are there for the family.
As of now there is no mission planed for Friday.
Mark Wolf "Intrepid" will be LRC on this mission.
Flags should be on site but as always bring yours just in case.
More Information on Helen:
Helen A Ademski   Paumanok NY-3 Chapter   WMA
Formerly of No Massapequa NY on Jan 10, 2011. Like her husband, she is a
proud USMC veteran of WWII. Beloved wife of the late Joseph. Loving mother
of Joellen Ademski, Paul Ademski and Annette Zbodula. Cherished
grandmother of Allison Lambert, and Kerri and Danielle Zbodula. Dear
sister of Tia Craig. Memorial. Visiting Thursday 7-9 pm at Whitting
Funeral Home, 300 Glen Cove Ave., Glen Head, NY. www.Whitting.com. Funeral
service Friday 10:00 am at the funeral home. Internment of ashes at
Calverton National Cemetery, Calverton, NY.
Contributions may be made to
Helen Keller Service s for the Blind, Development Department, 57 Willoughby
St, 6TH floor, Brooklyn, NY 11201

--
Thank you for the time you give to those who stood for us.

Jim McElroy
Region 8 Senior Ride Captain,  Assistant State Captain   Patriot Guard Riders, NY
East Northport, NY 11731,  This email address is being protected from spambots. You need JavaScript enabled to view it. , 516.805.3316