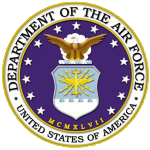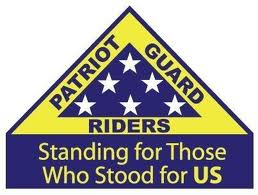 Riders,
We have been invited to stand in honor and escort Chet Smith, on his final journey this Monday by his daughter and family through their good friend, our own Bill Michel. A former Chief of Police of the Laurel Hollow PD, Chet Smith, passed away from a sudden heart attack this morning.
Chet served in the USAF from 1960 to 1964, He served in Okinawa and Japan with SAC. He was a past President of my chapter of the Blue Knights (Nassau). He served about 31 years with the Laurel Hollow Police Dept., rising to the rank of Chief of Police. When his dept. was absorbed by the NCPD in the early 90's, he retired from the NCPD as a Lt. shortly thereafter. He was an avid motorcyclist and a good friend.
He will be waked at the Maloney & Sons Funeral Home This Sat. and Sun, 2-4 & 7-9.
Burial will be on Monday with a short service at the funeral home at 11 am and then burial at Calverton.
Hicksville Stage Area KSU 0900 hrs (9:00 a)
Waldbaums Shopping Center, Rt. 106/107 Just South West of LIE and NS Pkwy
Medford Loews Stage, KSU 0945 hrs (9:45 a)
Lowes,  2796 Rt-112, Medford, NY 11763
Noth West Corner of 112 and 495 ( in the north east corner of Parking Lot behind 7-11)
Final Stage, Arrival before 1000 hrs (10:00 a)
Moloney's Port Jefferson Station Funeral Home
523 Route 112, Port Jefferson Station, New York 11776, (631) 473-3800
Map & Directions
Calverton National Cemetery Arrival Approximately 1200 hrs
Please be early if you are coming straight here.
Please remember to obey all traffic laws, and ride safe.
Thank you for the time you give to those who stood for us.

Jim McElroy
Assistant State Captain, Region 8 Senior Ride Captain'   Patriot Guard Riders, NY
East Northport, NY 11731,  This email address is being protected from spambots. You need JavaScript enabled to view it. , 516.805.3316