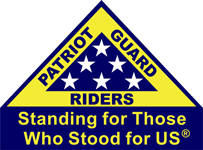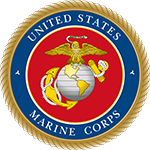 Honor Mission
Robert V. Altman
US Marine Corps - Vietnam Veteran
Farmingdale, New York - 01-24-19
ABOUT THE MISSION:
Lance Corporal Robert V. Altman faithfully executed his duties to our nation in the United States Marine Corps from 31 August 1966 until his honorable discharge on 20 March 1969, including over 11 months In-Country in Vietnam. He was Infantry Assault Marine (MOS 0351) in Marine Air Base 11, Marine Aircraft Group 11, in the 1st Marine Air Wing.
For his service, he was awarded the National Defense Service Medal, the Vietnam Service Medal w/2 stars, the Vietnam Campaign Medal w/device, and the Good Conduct Medal.
PRIMARY STAGING DETAILS: 01-24-19
Staging Time: 10:30 a.m.
St Killian RC Church
485 Conklin Street
Farmingdale, NY 11735
Ride Captain:
Fran Ginter
This email address is being protected from spambots. You need JavaScript enabled to view it.
516.449.3792
Special Instructions:
This will be a one-stage Mission:
Please stage at St Killian Church at 10:30 a.m. to be in place for arrival of procession from McCourt & Trudden Funeral Home in Farmingdale at approximately 10:45 a.m.
Following mass, which begins at 11 a.m., we will stand a flag line during military honors provided by the US Marine Corps, after which we will stand down. Our honoree will then be transported to the crematory.
Flags & Water:
Flags will not be provided, please bring your own.
Large Bike Flags will NOT be needed.
Water WILL NOT be provided, please bring your own.
Submitted by: Wayne Cohen
Position: Senior Ride Captain, R8
This email address is being protected from spambots. You need JavaScript enabled to view it.