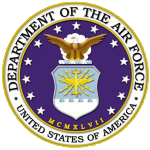 -Updated 11/09/2010 - 16:55 EDT-
Riders,
 
We have been asked by our CT team to participate in a "Welcome Home" mission next week for Airman Mike Thompson.
 
On Wednesday, November 10th we will welcome home Airman Mike Thompson who has not set foot on US soil for over 16 months… Mike was recently deployed to Bagram Air Base in Afghanistan and was on duty when the base came under an enemy attack, not only is Mike a Security Forces Police Officer for the Air Force but he is also a past member of the Town of Southbury's Fire Dept. and a Campion Ambulance EMT.
 
Ct and Region 7 are escorting the Family to the Airport  (see Details Below) and then Back to Southbury Ct. As always any riders wanting to participate  are very welcome.
Our part will be to help make his first impression of "Coming Home" the memory he wants to remember. Flags will be there and we will follow the usual protocol of meeting at General Aviation after Burger King.
 
We have been asked by the Port Authority Police Department to follow PAPD directions to the stage area locations and NOT to go directly to the terminals unless directed to do so by the POC.
I would like everyone to remember that we are given many considerations and assistance in our mission while at the Airport. Because of there understanding and generosity of there time our missions go very smooth. For instance parking is never a problem as well as many others considerations. With the Holiday season upon us Public Travel is up and it is more important that ever to be where we are supposed to be when we are supposed to be and to listen and obey the directions of the Police Department while in the airport. Please remember that these are working airports where Security, Safety and many other matters need to be considered. During a recent mission the Port Authority Police Department (at other locations throughout the Airport) handled among there normal duties, our welcome home which includes over 100 people for over an hour as well as 5 separate arrests. We never were affected by this and we were still given every assistance. Please remember that, as we always have while on the mission.
 
Hicksville Stage Area   KSU 1055 hrs (10:55 am)    Proceed to Valley Stream
Waldbaums Shopping Center, Rt. 106/107 Just South West of LIE and NS Pkwy 
 
Valley Stream Stage Area,    KSU 1115 hrs (11:15 pm)    Proceed  to Burger King
Southern State Parkway Trooper Barracks WEST bound Between Exits 13 & 14
We will pull in, but please don't dismount as we will be back on road right away.
 
JFK Stage Area,   KSU  1200 hrs  (12:00 pm)Burger King,   154-05 Rockaway Blvd.,  Jamaica, NY 11434
(corner of Rockaway Blvd & N. Conduit Ave)
 
JFK Final Stage Area,  KSU 1230 hrs (12:30 pm) Await PAPD Directions
General Aviation Terminal, Building 145, General Aviation Way (Parking and Rest rooms)
South on Wan Wyck Expressway to exit B Stay Left through flashing lights onto S. Service Rd,go past Bldg. 14/Port Authority Admin. , JMC, at the end of that property make a right onto General Aviation Way. Proceed down to the end. Park in the left parking lot and the restrooms are in the small terminal building in front of you. Please let someone know if you are leaving the group as when the PAPD escort shows up we will need to be leaving quickly.
 
Lets make sure that Airman Mike Thompson, sees the best that New York has to Offer.
Ride Safe
 
Below are the original Posts from Both CT and region 7. ++++++++++++++++++++++++++++
Our Hero will be landing at JFK at approximately 1340hrs on Wednesday, November 10th, if any NY PGR are available to meet and escort from the airport that would be great.  They will be travelling up I-684 to I-84 and meet up with CT PGR at the rest stop off of exit 2 I-84E, same place we met the Gold Star escort.  I will be in touch with the Southbury FD & PD as well as our CTSP from Troop A, our final destination is 2 Declaration Road, Southbury CT (exit 14 I-84).  I'd like to send some flag bikes to the escort and stage the rest at our Hero's house for the flag line.
 
 
Region 7 Riders,
 
We have been invited by the CT PGR to participate in the Welcome Home & Escort mission for Airman Mike Thompson of Southbury, CT. Airman Thompson is expected to arrive at JFK Airport at 1:40 PM on Wednesday, Nov 10. We will plan to be at the General Aviation Terminal at JFK at 12:30 PM to meet the CT escort with the Thompson family and the PAPD who will escort us to the proper terminal for the arrival flight.
 
Due to the earlier mission for Joseph Bongiovanni in Port Chester, NY we will not have a formal staging area in Westchester. Those who can continue will leave directly from the previous mission for the ride to JFK. If you cannot participate in the morning mission, please stage at the General Aviation Terminal at JFK at 12:30 PM (exit the Van Wyck Expresswy at Federal Circle and follow signs to the General Aviation Terminal.)
 
The Ride Captain for the JFK portion of the mission is Jim McElroy 516-805-3316
 
The following is from the post of the mission on the forum at the PGR site.
 
--------------      
 
Wednesday, November 10th we will welcome home Airman Mike Thompson.  Flight information has been passed to NY PGR and CT PGR RC MAC who will be escorting the family to JFK along with Mikes stepfather Dan Vale of the Defenders MC to meet our Hero and NY PGR for the trip in to the CT stage.  If anyone plans to do the escort from JFK and does NOT have the flight information please contact me.
CT Rolling Flags will be dropping all of our flags at Mikes house then head over to the exit 2 stage.  We would like all cagers to head for the flag line at the house and flag bikes and vehicles to the stage where we will be met by fellow PGR member Trooper First Class Orlando C. Mo of the CT State Police for escort to our destination.  I'll be in touch with Andy Field and the Southbury Fire Department to see if we can arrange a garrison flag off exit 14 or by our Hero's house.
I think the final stage times are still reasonable, 1500hrs at exit 2 I-84E (same place we met Stick and the GSM escort) and 1530hrs at 2 Declaration Rd in Southbury. 
 
 
This is from our Hero's mom…
Bob, We are ALL so excited about this awesome home coming for our wonderful son, my family is so impressed!!!!  Of course I have seen two homecomings myself.  I am happy NY is participating as well.  Mikey will be so honored and pleased, he is a great kid, you will like him and I look forward to the PGR meeting him.  I am forwarding this info to Dan.  Thank you again, Beth
Hope to see you there…
 
 
--
 
Mobile: 914-438-2797
FAX: 914-993-5036
Email: This email address is being protected from spambots. You need JavaScript enabled to view it.
- Begin original mission posting -
Region 7 Riders,

We have been invited by the CT PGR to participate in the Welcome Home & Escort mission for Airman Mike Thompson of Southbury, CT. Airman Thompson is expected to arrive at JFK Airport at 1:40 PM on Wednesday, Nov 10. We will plan to be at the General Aviation Terminal at JFK at 12:30 PM to meet the CT escort with the Thompson family and the PAPD who will escort us to the proper terminal for the arrival flight.

Due to the earlier mission for Joseph Bongiovanni in Port Chester, NY we will not have a formal staging area in Westchester. Those who can continue will leave directly from the previous mission for the ride to JFK. If you cannot participate in the morning mission, please stage at the General Aviation Terminal at JFK at 12:30 PM (exit the Van Wyck Expresswy at Federal Circle and follow signs to the General Aviation Terminal.)

The Ride Captain for the JFK portion of the mission is Jim McElroy 516-805-3316
The following is from the post of the mission on the forum at the PGR site.

--------------      
Wednesday, November 10th we will welcome home Airman Mike Thompson.  Flight information has been passed to NY PGR and CT PGR RC MAC who will be escorting the family to JFK along with Mikes stepfather Dan Vale of the Defenders MC to meet our Hero and NY PGR for the trip in to the CT stage.  If anyone plans to do the escort from JFK and does NOT have the flight information please contact me.
CT Rolling Flags will be dropping all of our flags at Mikes house then head over to the exit 2 stage.  We would like all cagers to head for the flag line at the house and flag bikes and vehicles to the stage where we will be met by fellow PGR member Trooper First Class Orlando C. Mo of the CT State Police for escort to our destination.  I'll be in touch with Andy Field and the Southbury Fire Department to see if we can arrange a garrison flag off exit 14 or by our Hero's house.
I think the final stage times are still reasonable, 1500hrs at exit 2 I-84E (same place we met Stick and the GSM escort) and 1530hrs at 2 Declaration Rd in Southbury.
This is from our Hero's mom…
Bob, We are ALL so excited about this awesome home coming for our wonderful son, my family is so impressed!!!!  Of course I have seen two homecomings myself.  I am happy NY is participating as well.  Mikey will be so honored and pleased, he is a great kid, you will like him and I look forward to the PGR meeting him.  I am forwarding this info to Dan.  Thank you again, Beth
Hope to see you there…