Click on PGR logo to leave well-wishes
(remember you must be logged in to national site to leave msg)
Fellow Patriot Guard Members,
We have been asked to welcome home E3 Chad A Delgado USN SeaBee EO after 6 months in Northern Afghanistan, on May 07, 0540 hrs.
Chad's Family will be joining us at the airport.
Mission: Welcome home at JFK then escort north into Westchester where we will hand-off the escort to our Region 7 contingent.  (REGION 7: SEE INFORMATION BELOW)
Meet up with Region 7 is several miles north of Boston Post Road on the Hutchinson Pkwy at the "Big Tree" as it is commonly known. It is a Mobile Station with a Cell Tower disguised as a tree with a rest stop, food and fuel available. "Left lane exit" heading north at approx 0640 hrs.
Those that want to continue with the escort into Cortland Manor can do so or else this will be a good spot to head back.
Total mission mileage is 70 miles from JFK.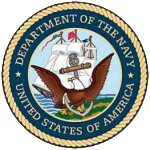 There will be hospitality provided upon arrival in Cortland Manor for those who complete the full escort.
Staging: KSU 0440hrs. From the State Trooper Barracks Westbound side Southern State Pkwy for a 0500 meet with PAPD in the General Aviation lot at JFK
Ride Captain: Eddie Esposito
Please have your flags with you and be fueled up and have your ez-passes ready.
Be sure to check your email BEFORE leaving your house for any last minute changes, flight times, etc.
Planned route link : http://tinyurl.com/3wppryy

Eddie Esposito
Ride Captain (Region 8)
516-628-7122
PGRNY.org
PGRNY, Region 7
Subject:  E3, Chad A. Delgado, Navy Seabee, WELCOME HOME
Staging for the arrival:
STAGING:  6:30 AM May 7, 2011 at DD 1 (Dunkin Donuts at 3399 Cromp
ond Road, Yorktown Heights, NY)
KSU: 6:45 AM Sharp.
Bob Kepler, Ride Captain, PGRNY, Region 7
Staging to ride down to meet PGR, Region 8, Chad and his family, at The Big Tree, (Mobile Station) on the Hutch:
STAGING:  5:30 AM at DD 1
KSU:  5:45 AM, Sharp
Lower Westchester and Bronx members: Meet at the big tree at 6:15 AM
John Tibbs, Senior Ride Captain, PGRNY, Region 7