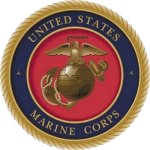 - UPDATED 11/20/2010, 0750 HRS -
FINAL STAGING: 
Instead of the ride through AT EXIT 2 ON I 84...we will stage at the last rest area northbound on I 684 to escort this Hero home instead of the flag line.  4:00 PM is still the staging time.
 
With our missions, always expect a possibility of changes being.
 
JOHN TIBBS
 
THE 2:45 PM DD 1 STAGING STILL STANDS.
 
 
Patriot Guard Members,  Thank you for what you do.
 
We have been asked to stand a flag line to welcome home Sgt. William Mackenzie.
 
Region 7 members will stage at DD 1 (Dunkin Donuts on Route 202 in Yorktown Heights, NY)  at 2:45 PM on Saturday 11/20/10
 
KSU:  3:00 PM  SHARP
 
Any members North of Yorktown, Heights,   meet us at Exit 2 rest area on Route 84 as we ride through at 3:40 PM.
 
John Tibbs, PGR Region 7, Senior R/C.
USMC 1957-1960
- Begin Original Mission Posting -
Patriot Guard Members,  Thank you for what you do.
We have been asked to stand a flag line to welcome home Sgt. William Mackenzie.
Region 7 members will stage at DD 1 (Dunkin Donuts on Route 202 in Yorktown Heights, NY)  at 2:45 PM on
Saturday 11/20/10
KSU:  3:00 PM  SHARP
Any members North of Yorktown, Heights, meet us at Exit 2 rest area on Route 84 as we ride through at 3:40 PM.
John Tibbs, PGR Region 7, Senior R/C.
USMC 1957-1960
Subj: : Welcome Home a Wounded Marine (Brewster, NY)

Subject

:

Welcome Home a Wounded Marine

On September 4, 2010, Sgt William Mackenzie, USMC was wounded in Afghanistan.

William, a graduate of Brewster High School, was stabilized in Afghanistan, then flown to Germany and finally to Bethesda Naval Medical Center where he received further treatment and physical therapy.

On Saturday November 20 Sgt. Mackenzie will be coming home.

t

Since they will be driving from Maryland, the family can only approximate their arrival time which they have put at 5 PM.

Let us join the community as they come together to welcome Sgt. Mackenzie home.

Tentative plans are 

to assemble on the side of the road in the area of RT 6 and Dingle Ridge Road* down onto Ives Road beginning at 4PM.

Please bring signs, American Flags. Military flags...and anything else you think appropriate.

Please pass this along to all family and friends.

We will discuss this at our County Council meeting tomorrow night and I will pass along any updates as I receive them.


*The Dingle Ridge Rd - Route 6 intersection is between Brewster and Danbury.  Northeast Radiology is located at the intersection.
--

Art Hanley, Editor

VFW Post 672

This email address is being protected from spambots. You need JavaScript enabled to view it.