Click on PGR logo to leave well-wishes
We will be a part of welcoming American Hero, USMC Sgt. Carlos Evans and his family. See details below.
STAGING:  Saturday, January 29, 2011, 8:30 AM
At: DD 1 (Dunkin Donuts on Route 202 in Yorktown Heights, NY)
KSU:    1/29/11   8:45 AM, SHARP
If you live near Rt 84 or Rt 684, you might want to meet us at Hilton Gardens Inn Danbury.
Ride Safely.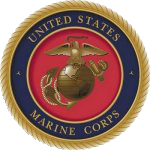 Thank you for what you do.
John Tibbs PGRNY, Region 7 Senior R/C
cell 914 649-8063
USMC 1957-1960
====Mission Statement from CT PGR=============
Good Evening Patriot Guard, friends and associates;
We have a Special Mission this Saturday in Danbury to welcome a true American Hero and his family, United States Marine Corps Sgt. Carlos Evans, First Battalion, 2nd Marines, out of Camp Lejeune, N.C.
Carlos has six years in the Corps and was on his 4th deployment (this time in) Afghanistan when an IED went off…he lost both his legs and his left hand.  When he came home to his wife and three young daughters there were some people and organizations there to assist.  Operation Homefront stepped in with financial assistance for wounded and disabled warriors;
http://www.operationhomefront.net/about.aspx
Carlos speaking about his experience;
http://www.youtube.com/watch?v=HMUjdRhmMyM
Help Our Military Heroes raised funds for a vehicle to donate to the family, picture attached.  Laurie Hollander, President of Help Our Military Heroes has arranged a fund raiser this Saturday in Danbury to continue their mission to provide vehicles to disabled veterans and Sgt. Carlos Evans and his family will be the Honored Guests.
http://www.helpourmilitaryheroes.org/
It is our distinct honor and privilege to welcome them and escort them from the Hilton Garden Inn to the New York Sports Club, both in Danbury.
Mission Information;
We will stage for 1000hrs at both locations below.
Escort Stage
1000hrs SAT JAN 29th
DEPART 1030hrs
Hilton Garden Inn Danbury
119 Mill Plain Road
Danbury, CT 06811
Flag Line Stage
1000hrs SAT JAN 29th
ESCORT arrival 1045-1100hrs
New York Sports Clubs
38 Mill Plain Road
Danbury, CT 06811
All bikes and flag trucks please head for the hotel where you will meet with: the family, Laurie's son Robert who is a United States Marine, and also present will be Capt Tammy Phipps who is driving up to participate in the event and is the Physical Therapist in charge of the Amputee Area of Walter Reed.  She is an OIF Vet who was called up from her retired status.  She has a 9 and 11 yr old (daughter and son) who would LOVE to get on the back of a bike for the escort and we are certainly going to do that for them.
The NYSC is 1.5 miles away east on Mill Plain Rd. with about six intersections, any state or local LEO assistance would be greatly appreciated.  It's not far but about 200 yards from the NYSC site the Mill Plain Independent Hose Company will raise a garrison flag and the Ridgefield Marine Corps League Honor Guard will escort all of us into the NYSC parking lot and the waiting flag lines.  So there WILL be foot traffic on the road and we'll be in touch with state and local LEO this week to advise and request assistance.  Jack Casey please take your flags and go to the escort stage for a 1000hrs flag line in front of the hotel prior to departure, your POC at NYSC is me.
Leadership team and flag transports please report availability ASAP; there will be no secondary stages for this mission.  Flag transports will go to the NYSC flag line stage with all other PGR not in the escort.  Safety Officer Young, leadership and CT Rolling Flags please look at the intersections in case we need to cover them for ourselves…keep in mind we will have two young children on our bikes in this escort and as always safety is paramount.
Once we arrive at NYSC our Hero Sgt. Carlos Evans will be greeted by our flag lines and yet another Honor Guard, and talk with us as we join them for some food, drink and much needed warmth I should think!  I hope you can join us as we welcome a true American Hero…Sgt. Carlos Evans.
Regards,
Bob "Airwolf" Stone
Patriot Guard Riders
Connecticut State Captain
This email address is being protected from spambots. You need JavaScript enabled to view it.
203.650.0861