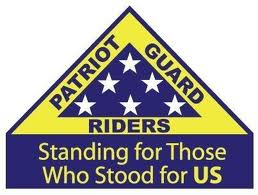 Click PGR logo to leave condolences
- Updated 03/06/2010 -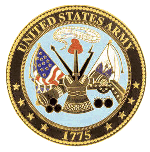 Subject: Confirmed Mission - Spec. David R. Fahey Jr., 23, US Army - Yorktown Heights, NY - 3/7, 3/8, 3/9, 3/10

PGRNY,  Region 7, and Associates
All visitations will be at Yorktown Funeral Home.

Tuesday, 3/7/11  1st visitation.  2-4 PM    STAGING:  12:45 PM   at DD 1 (Dunkin Donuts on Rt. 202 in Yorktown Heights, NY)
KSU:  1:00 PM Sharp.  Lead R/C Bob Kepler
Tuesday,  2nd visitation.  6-9 PM    STAGING:  5:45 PM at DD 1
KSU:   6:00 PM   L R/C, John Tibbs
Wednesday, 3rd visitation.  2-4 PM   STAGING:   12: 45 PM, at DD 1
KSU:   1:00 PM Sharp,  L R/C,  Bob Kepler
Wednesday, 4th visitation.   2-4 PM      STAGING:  5:45 PM  at DD 1
KSU:   6:00 PM Sharp,  L R/C, John Tibbs

Funeral Services will be at St. Patrick's RC Church on Thursday, 3/10 at 10:99 AM

STAGING:  at 8:15 AM at DD 1
KSU:  at 8:30 AM Sharp,   L R/C, Skip Cole
Internment will be at Rose Hill Memorial Park immediately following the services.
Don't forget  Monday at West Point.

Thank you for what you do.

John Tibbs, PGRNY, Region 7 Senior R/C
cell 914 649-8063

USMC 1957-1960
- Begin Original Mission Posting -
The family of Spec David R. Fahey has requested the participation of the Patriot Guard Riders in the funeral services to celebrate the life and service of their beloved son.


Spec. David R. Fahey Jr., 23, of Norwalk, Conn., died Feb. 28, in Kandahar province, Afghanistan, of wounds suffered when insurgents attacked his unit using an improvised explosive device.  He was assigned to the 504th Military Police Battalion, 42nd Military Police Brigade, Joint Base Lewis-McChord, Wash.

What we have so far:

Monday, 3/7    -  Spec Fahey to be escorted by multiple law enforcement agencies from Dover, Del, to the funeral home in Yorktown Heights.  Arrival time at funeral Home to be determined.

Tuesday, 3/8 and Wednesday, 3/9:  Calling hours at the Yorktown Funeral Home, 945 East Main St, Shrub Oak, NY (corner of East Main St. and Barger St).   Hours both days are from 2:00pm to 4:00pm and again from 7:00pm to 9:00pm.

Thursday, 3/10   -  Funeral services to be held at St. Patrick's RC Church, 137 Moseman Rd, Yorktown Heights - 10:00am services with interment immediately following at Rose HIll Memorial Park, 101 Mill St, Putnam Valley, NY

Region 7 Senior Ride Captain John Tibbs is the Lead Ride Captain for this mission.  Please be on the alert for specific information on this mission - staging times and locations from John.

Thank you all for what you do for our fallen servicemen and their grieving families.

Bill Schaaf
PGR - Asst State Captain - New York
Senior Ride Captain - Region 5
PGR V.P. Board of Directors
Veteran Recovery Program - State Coordinator
This email address is being protected from spambots. You need JavaScript enabled to view it.
518-542-0608