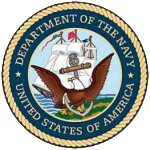 - Updated 12/09/2010 -
Retired Navy Veteran &  Brother, Ken Thomas, passed away this week. The wake will be held at the Brooks Funeral Home, 481 Gidney Avenue, Newburgh, NY. on Friday Dec. 10TH from 4 PM to 8 PM.  

Funeral services will be held at the Sacred Heart Church, Rt. 9W, Newburgh, NY. On Saturday Dec 11 TH at 10 :00 AM with interment at the Orange County Veterans Cemetery, Craigsville Road, Goshen, NY. at approx. 11:45 AM.

Unless there is snow accumulation, we will provide a Motorcycle Escort from the Funeral Home to the Church and then to the Orange County Veterans cemetery.  Motorcycle Escorts must be at the Funeral Home by 9:00 AM for the procession to the church.
Stand by for staging information.
--
Mobile: 914-438-2797
FAX: 914-993-5036
Email: This email address is being protected from spambots. You need JavaScript enabled to view it.
- Begin original mission posting -
Click to leave condolences on National PGR site.
PGRNY Members.

The Family has requested our presence to honor American Hero, Ken Thomas on his going home.
I spoke to Ken and his wife Sunday. As I held Ken's hand and talked to him, I could tell that Ken was listening because he opened his eyes and looked at me because I was bent down looking into his eyes.   Ken's wife told me that Ken wanted a lot of motorcycles to escort him home which will be at Orange County Cemetery in Goshen, NY.  The wake will be at Brooks Funeral Home, and funeral mass  will be at Sacred Heart Church.  .  As soon as Mari, Kens wife gets to me with details, Brian T, Region 6, Senior R/C will post.

Stand by for further details as they come in.

Thank you for what you do.

John Tibbs, PGRNY, Region 7, Senior R/C

cell 914 649-8063

USMC 1957-1960

-----Original Message-----
From: Ron <This email address is being protected from spambots. You need JavaScript enabled to view it.>
To: undisclosed recipient <This email address is being protected from spambots. You need JavaScript enabled to view it.>
Sent: Wed, Dec 8, 2010 3:30 pm
Subject: Sad News.....

Everyone,

It is with a great amount of sadness that I must tell you that our fellow RT3 Member, Friend & Brother Ken Thomas passed away this afternoon shortly after 2:00 PM.  May he Rest in Peace.

I will send out info on the wake and funeral arrangements as soon as they become available. Please keep Ken and Mari in your prayers.

Ron