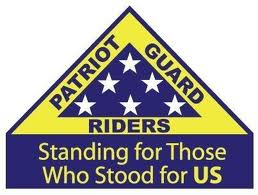 Click on PGR logo to leave condolences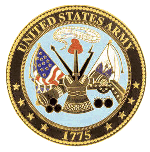 ********UPDATED 3/3/11 - 1600 hrs ********
Thursday March 3, 2011 – CONFIRMED
1400 - PGR assemble at Stewart AFB, Newburgh, NY
AS/C Bill Schaff will be R/C
1745 - William F. Hogan Funeral Home, 135 Main Street, Highland Falls, NY 10928
1800- 2100      Set up flagline at William F. Hogan Funeral Home
Leroy O'Brien will be R/C
Friday March 4, 2011- CONFIRMED
0830                PGR assemble at William F. Hogan Funeral Home – Brian T. will be R/C
1000                Funeral Services to be held at Holy Trinity Chapel, West Point, NY
Monday March 7, 2011 - CONFIRMED
1200                PGR assemble at William F. Hogan Funeral Home – Brian T. will be R/C
1330                Interment will be held at the West Point Cemetery
Thank you for doing what you do…
Respectfully,
Brian T.
NY PGR Region 6 SR/C
845-494-1932
*********UPDATED 3/3/11 - 1002 hrs ******
Mission is now confirmed - The family of 1sLT Daren Hildago has requested the presence of the Patriot Guard Riders of New York to participate in the funeral services for their beloved son.

THURSDAY MISSION INFO ONLY - Today.

PGR to stand the flag line at Stewart International Airport for Charter Jet arrival at 14:30hrs.  PGR will then escort Lt Hildago to the WIlliam F Hogan Funeral Home in Highland Falls.

DIRECTIONS:  Approach Stewart Airport on Rt-207 - entering Airport on Breunig Rd.  Make your very first right hand turn onto 1st St (Across from Hilton Hotel). Continue on 1st St, crossing intersection with 2nd St.  Make next immediate right at 1005 1st St at Security Gate for 2nd Aviation.  Be sure to ring the buzzer for 2nd Aviation and you will then be let into the parking lot.  Proceed to hanger for 2nd Aviation where you will receive further instructions.
Here's a Google map for the location:


http://maps.google.com/maps?hl=en&tab=ll
PGR should begin to assemble by 14:00hrs.
I will be the LRC for this part of the mission.  Region 6 SRC Brian T will be issuing mission details for Friday and Monday Services. Stay tuned.
Looking forward to seeing many of you this afternoon.
Bill Schaaf
PGR Asst. State Captain - NY
******UPDATED 3/2/11 - 2300 hrs *******
Per the Casualty Assistance Officer with the family in Wisconsin, she is confident that the family will request PGR participation for the services for their son - 1stLt Daren Hildago.  PGR was present in large numbers for the services held in Wisconsin this afternoon.  CAO will contact me early tomorrow morning, 3/3, hopefully to give formal go-ahead.

Tomorrow morning will be busy coordinating for the arrival at Stewart AFB at approx 14:30.  Please refer to e-mails often for updates for this part of the mission.  PGR leadership in Region 6 coordinating with leadership in Region 7 will provide further details on staging times and locations for Fridays services as well as the interment on Monday.

Thanks for standing by - let's see what we can do to be there for the family tomorrow as 1Lt Hildago returns to that sacred ground that is West Point.

Bill Schaaf
PGR - Asst State Captain.
********  ORIGINAL POST *********
1LT Daren M Hidalgo, 24, was killed in action February 20, 2011 while serving his country in Afghanistan.  He graduated from the United States Military Academy at West Point in 2009.  He completed Infantry Officer Basic Course, Airborne, Ranger, Army Combatives, and Stryker Leader Course at Ft. Benning, GA.  Daren was assigned to G Company, 2nd Stryker Cavalry Regiment, Rose Barracks, Germany.
What we know so far:
Thursday:
Mar 3rd  -  1stLt Hildago to arrive by charter jet at Stewart AFB, Newburgh, NY, at approx 14:30.  He will then be taken to the William F Hogan Funeral Home in Highland Falls.  Calling hours at the funeral home will be fro m 18:00 to 21:00.
Friday:
Mar 4th -   Funeral services to be held at the Cadet Chapel, West Point - 10:00
Monday:
Interment will be held at the West Point Cemetery - 13:30
Stay tuned for further e-mails from myself or the Lead Ride Captain that will be assigned this mission.
Thank you for standing by.
Bill Schaaf
Patriot Guard Riders - Asst. State Captain
Senior Ride Captain - Region 5
VRP State Coordinator