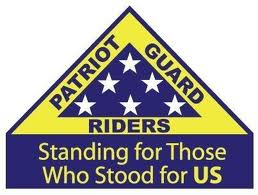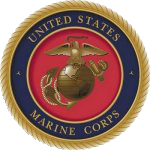 Link inactive - waiting on PGR to post mission to national site.
This is now a confirmed mission for Saturday morning.

The Patriot Guard Riders have been requested by the family of Cpl Brust to participate in honoring their father for calling hours and interment to be held this Saturday, 1/29/11 10:00am to approx 1:00pm.
Cpl Dolton F. (Bud) Brust, 85, served in the United States Marine Corps at the end WWII and went back into the Marine Corps to serve in the Korean war.
Cpl Brust is the father of Rex Brust - Rolling Thunder President, Chapter 4, Lynchburg, Virginia.
Services for Cpl Bud Brust will be held at:
White Funeral Home
264 N. Ballston Ave, (Rt-50)
Scotia, New York
Calling Hours will be - 10:00am to 12:00noon. Saturday, 1/29.
Interment Services to immediately follow calling hours.
Interment to he held at:
Prospect Hill Cemetery,
38 Hamilton St
Guilderland, NY (Off Rt-20 and about 1/2 mile West of New Karner Rd, Rt-155)
Please set aside some time this Saturday and join with our brothers of Rolling Thunder Chapter 5 to honor the life and service of Bud Brust.

Bill Schaaf
Patriot Guard Riders NY – Asst. State Captain
Senior Ride Captain  -Region 5
V.P. PGR NY Board of Directors
Veteran Recovery Program State Coordinator
This email address is being protected from spambots. You need JavaScript enabled to view it.
518-542-0608