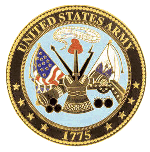 Received this information from my fellow volunteers at the Military Courtesy Room at the Airport.
Luke McDermott from Greenville is coming home Friday, December 17th at 9:55pm on Southwest flight 179.  This is a young soldier (22 years old) that was injured in Afghanistan and has lost both of his legs.  He is up and walking with his new prosthesis and coming home for Christmas.  Let's give him a warm welcome home.
The PGR will set up a flag line on the upper level to welcome this wounded warrior home.  Stage at the airport baggage area by 9:30pm.
As always please check to be sure his flight is on time.
Thanks everyone..........

Bill Schaaf
Patriot Guard Riders – Asst. State Captain New York
Senior Ride Captain  -Region 5
V.P. NY Board of Directors
Veteran Recovery Program State Coordinator
This email address is being protected from spambots. You need JavaScript enabled to view it.
518-542-0608