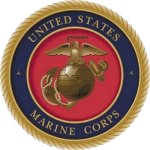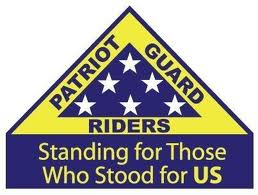 Click PGR logo to leave condolences
- Updated 03/17/2011 -
We have been asked by Marine Cpl Phillip Neddo's Wife Barb to stage a Flag Line at Saratoga National Cemetery; 4-15-2011 at 12:00PM.
Directions to Cemetery  MAP
Please stag at the Welcome Center at 11:30AM. There will be a Service at one of the Shelters then Phillip will be interned in the Wall.
RC - Big Dan
This email address is being protected from spambots. You need JavaScript enabled to view it.

Respects,
(PK) Pastor Ken Hedden Sr
PGRNY R-4 Senior Regional Captain
http://www.pgrny.org
http://www.patriotguard.org
- Begin original mission posting -
Hello All,
I just want to give you a heads up on two up coming. I am still working out the details but here are the brief details.
April 15th, we have been requested to stand a Flag Line for Marine Cpl Phillip Neddo who served his Country in Vietnam. The service will be at the Saratoga National Cemetery at 12:00PM. I still have issues to finalize and will post the full mission ASAP
I just wanted to get this info out to you so you mark your calendars of
these Missions coming up.
--
Respects,
(PK) Pastor Ken Hedden Sr
PGRNY R-4 Senior Regional Captain
http://www.pgrny.org
http://www.patriotguard.org