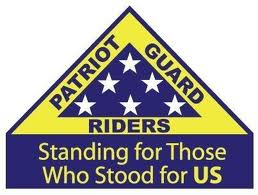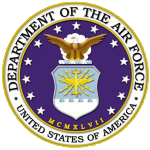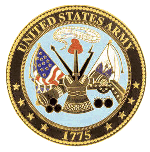 Honor Mission
Vincent P. Oare Sr., Veteran
USA, USAF - Vietnam
Schuylerville, New York - 24 Apr 2017
Part Two of MIssion from April 15, 2017


ABOUT THE MISSION:
The family of Mr. Vincent P. Oare Sr., United States Army and United States Air Force Vietnam veteran has once again requested Patriot Guard Rider presence at his military honors funeral services. Vincent "Vinny" Paul Oare Sr., 72, of Gloversville passed away suddenly on Tuesday, April 11, 2017. Born October 18, 1944 in Albany, Vinny was a proud United States Army and United States Air Force veteran dedicating almost 20 years of service to our country.

Vinny served more than 13 years in the US Army and more than 6 years in the Uited States Air Force, with over 8 years of that time in foreign service. His MOS was 90630 - Apprentice Medical Administrative Specialist. For his service, he was awarded the USAF Outstanding Unit Award w/2 Bronze Oak Leaves, the USAF Organizational Excellence Award, the USAF Good Conduct Medal w/1 Silver Oak Leaf, the National Defense Service Medal, the Vietnam Service Medal w/2 Bronze Oak Leaves, the USAF Humanitarian Service Award, The USAF Overseas Service Short Tour Ribbon w/ 1 Bronze Oak Leaf, the USAF Overseas Service Long Tour Ribbon w/2 Bronze Oak Leaves, the USAF Expeditionary Medal, the USAF Longevity Award w/ 3 Oak Leaves, the USAF Training Award, the USAF United Nations Medal and the Vietnam Campaign Medal. Vinny was Honorably discharged at the rank of Staff Sergeant.

The Patriot Guard Riders will stand proudly, rendering dignity, honor and respect for the life and service of Mr. Vincent P. Oare.

PRIMARY STAGING DETAILS: 24 Apr 2017
Primary Staging Time: 2:00 PM.

Gerald B.H. Solomon
Saratoga National Cemetery
200 Duell Road
Schuylerville, New York - 12871
Ride Captain:

Mike Hogan


This email address is being protected from spambots. You need JavaScript enabled to view it.
Special Instructions:

Staging at Interment Shelter 2 for 2:30 service at Interment Shelter 1. Note that there is another PGR mission occuring at 2:00 PM. Please stage at 1:30 PM and attend both, if you are able.



Flags & Water:

Flags Will NOT Be Provided, Please Bring Your Own.
Large Bike Flags will NOT be needed.
Water WILL NOT be provided, please bring your own.