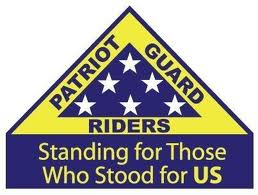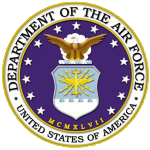 ***UPDATED 04/19/2017 - 17:30 HRS***
Staging time for this mission has been updated.
Please see the updated information in RED below.


Honor Mission
Nils "Eric" Jacobsson, Veteran
USAF - Vietnam
Canaan, New York - 20 Apr 2017

ABOUT THE MISSION:
The family of US Air Force Vietnam Veteran and fellow PGR member Nils "Eric" Jacobsson, 70, has requested our presence at the funeral of their loved one.
Eric was a proud 11-year veteran of the United States Air Force including a tour in Vietnam for which he was a recipient of the Bronze Star. During his service, he served as an Air Traffic Controller and attained the rank of Staff Sergeant. Eric was the current Commander of the American Legion Post 155 Dalton, a member of the Dalton American Legion Riders, a member of the Dalton VFW as well as a member of the Vietnam Veterans of America Chapter 65 Pittsfield, Disabled Veterans of America Chapter 15, and The Patriot Guard Riders.
Note: This is a Multi-State Mission, with PGRMA taking the lead.


PRIMARY STAGING DETAILS: 20 Apr 2017
Primary Staging Time: 10:45 AM
Canaan Cemetery
Route 5
(At Schillings Crossing Road)
Canaan, NY 12029
https://goo.gl/maps/PZaXdjTiok22

Ride Captains:
PGRMA
Rick Grandbois


This email address is being protected from spambots. You need JavaScript enabled to view it.




PGRNY
Ray Sestak

This email address is being protected from spambots. You need JavaScript enabled to view it.
Special Instructions:

The cemetery is 1 ½ miles south of the intersection of Rte 295 and County Rte 5
It is also at the intersection of Schillings Crossing Rd and County Route 5

Rain is forecast, please dress appropriately and ride safely.

Flags & Water:
Flags Will NOT Be Provided, Please Bring Your Own.
If you have large bike flags, please bring them.
Water WILL NOT be provided, please bring your own.