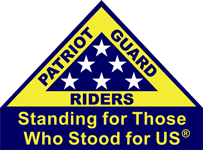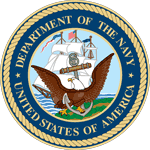 Honor Mission
Michael R. Carlin Sr.

US Navy - Vietnam Era
and Law Enforcement Officer

Albany, New York - 01-26-19
ABOUT THE MISSION:
The family of Mr. Michael R. Carlin Sr. has requested the participation of the Patriot Guard Riders in his funeral services. Mr. Carlin, 73, passed on Wednesday, 23 January, 2019.

Mr. Carlin was a United States Navy veteran who served aboard the USS Wasp (CVS-18), an Essex-class aircraft carrier, from 1966 to 1968. He was trained as a Shipfitter (Metal Smith) (MOS SFM-4910), and was honorably discharged on 14 September 1971 with a rating of Fireman (E-3). For his service, he received the National Defense Service Medal.

After his military service, Mr. Carlin worked as a Special Agent for the Federal Bureau of Investigation until his retirement in 2001.
PRIMARY STAGING DETAILS: 01-26-19
Staging Time: 11:30 a.m.

Church of St. Pius X
23 Crumitie Rd.
Loudonville, NY 12211
Ride Captain:
Martin Kaiser
This email address is being protected from spambots. You need JavaScript enabled to view it.
Special Instructions:
Staging at the church with a flag line for the arrival of the funeral cortege. Interment to follow church services at Our Lady of Angels Cemetery, 1389 Central Avenue, Colonie, NY.
Flags & Water:
Flags will not be provided 
Large Bike Flags will NOT be needed.
Water WILL NOT be provided, please bring your own.
Submitted By: Ray Sestak
Position: Assistant State Captain