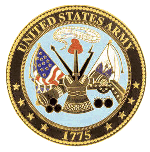 ***Updated 12 June 2017 - 14:05 Hrs.***
STAND DOWN - This mission has been cancelled.


Memorial Mission
PFC Silvio Campanella, KIA
USA - WWII
Menands, New York - 14 Jun 2017

---

ABOUT THE MISSION:
The Patriot Guard Riders have been invited to attend a very special Memorial Ceremony hosted by the staff of St. Agnes Cemetery.

On Flag Day, June 14, 2017, United States Army PFC Silvio Campanella will be honored and remembered for his service and sacrifice during WWII. PFC Campanella was a member of the 42nd Infantry Rainbow Division who lost his life in France on January 19, 1945. His remains were brought home in 1948 and buried unceremoniously in an improperly marked grave. Recently, members of the 42nd Rainbow Division worked with the historic St. Agnes Cemetery to ensure that a proper grave marker was ordered and to organize a long-overdue honors ceremony.

The Patriot Guard Riders are privileged to have been invited to attend this ceremony to render dignity, honor and respect for the service and sacrifice of PFC Silvio Campanella.

PRIMARY STAGING DETAILS: 14 Jun 2017
Primary Staging Time: 10:00 A.M.

Burger King Restaurant
580 Broadway
Menands, New York - 12204
Ride Captain:

Ray Sestak


This email address is being protected from spambots. You need JavaScript enabled to view it.
Special Instructions:

Staging in the rear of the parking lot. KSU approximately 10:15 to:

St. Agnes Cemetery
48 Cemetery Avenue
Menands, NY 12204

We will enter as a group, park near Section 34 and establish a flag line near PFC Campanella's gravesite.
Flags & Water:

Flags Will NOT Be Provided, Please Bring Your Own.
If you have large bike flags, please bring them.
Water WILL NOT be provided, please bring your own.