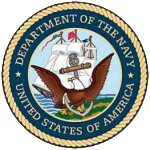 Honor Mission
John R. DeVarnne, Veteran
USN

Schuylerville, New York - 23 Feb 2018

---

ABOUT THE MISSION:

The family of Mr. John R. DeVarnne has requested Patriot Guard Rider participation in his military honors funeral services. John, 75, passed on Saturday, February 17, 2018.

John served proudly in the United states Navy, enlisting in 1959. He served aboard the USS Charles R. Ware (DD-865), a Gearing-Class Destroyer, from 30 December 1964 to 23 May 1966, and participated in the in the successful search for the missing H-bombs of Palomares, Spain.

John worked as a self-employed carpenter. He also worked for General Electric Co., Apria Healthcare, and was a volunteer with Rotterdam Ambulance.

PRIMARY STAGING DETAILS: 23 Feb 2018
Primary Staging Time: 11:00 A.M.
Saratoga National Cemetery
200 Duell Road
Schuylerville, New York - 12871

Ride Captain:

Special Instructions:
Interment with military honors scheduled for 11:30 AM. Please stage quietly and be aware of any services already in progress. Please do not gather at the Visitor Center.

Flags & Water:
Flags Will NOT Be Provided, Please Bring Your Own.
Large Bike Flags will NOT be needed.
Water WILL NOT be provided, please bring your own.




Submitted By: Ray Sestak
Position: Ride Captain