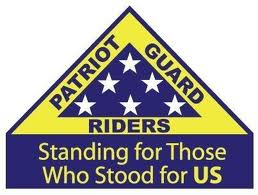 HOTH Mission
Leatherstocking Honor Flight
On The Homefront
Malta, New York - 24 Jun 2017

---

ABOUT THE MISSION:
This is a Leatherstocking Honor Flight on the Homefront program designed for veterans of WWII, Korea, and Vietnam who are unable to travel to Washington to see their memorials. The program duplicates the traditional ceremony followed by slide and video presentations from previous flights.

PRIMARY STAGING DETAILS: 24 Jun 2017
Primary Staging Time: 10:20 A.M.

Malta Community Center
1 Bayberry Dr.
Malta, New York - 12020
Ride Captain:

Donald Macomber


This email address is being protected from spambots. You need JavaScript enabled to view it.


518.294.8808
Special Instructions:

PGR Members will form a flag line outside the Community Center for the arrival of the veterans. Before the ceremony begins the flag line will be re-formed at the ceremony.
Flags & Water:

Flags Will NOT Be Provided, Please Bring Your Own.
Large Bike Flags will NOT be needed.
Water WILL NOT be provided, please bring your own.