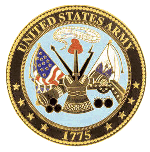 Honor Mission
Lester Armstrong, Veteran
USA LEO

Schroon Lake, New York - 04 May 2018

---

ABOUT THE MISSION:

We have been requested by Lester Armstrong to stand for the military honors funeral for his father Sergeant Kenneth Armstrong.

Lester died Friday December, 22 2017 at the ripe old age of 91 years Young. He graduated high school Ticonderoga New York then joined the US Army in 1945 and was assigned to the U.S. Constabulary Troopers in Germany, and was honorably discharged in 1947. He then returned home and worked at constructing the Stewart's Dam in Hadley. He then joined the State Police in 1952 and was assigned to several state police stations in the North Country for 8 years then was assigned to Schroon Lake till his retirement in 1972. He was a lifetime member of the New York State Troopers Association, elected Town judge in the town of Schroon in 1976 and served until 1993. He was also past president of Essex County Magistrate's Association, the Schroon Lake emergency Squad, and in 1993 was appointed caretaker for severance Cemetery until 2014.

PRIMARY STAGING DETAILS: 04 May 2018
Primary Staging Time: 12:15 P.M.
Severance Cemetery
Stowell Rd
Schroon Lake, New York - 12870

Ride Captain:
Dan Nolin
This email address is being protected from spambots. You need JavaScript enabled to view it.

Special Instructions:
The Patriot Guard Riders will probably stand for another one of our greatest Generation Heroes to render honor dignity and respect for the life and service of Sergeant Kenneth Armstrong US Army World War II.

Flags & Water:
Flags Will NOT Be Provided, Please Bring Your Own.
If you have large bike flags, please bring them.
Water WILL NOT be provided, please bring your own.




Submitted By: Dan Nolin
Position: Senior Ride Captain, R-4