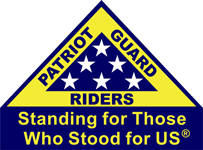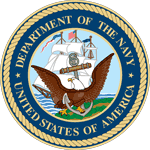 Honor Mission
Daniel T. Seip, Jr.
U.S. Navy - Cold War Era
Cobleskill, New York - 01-26-19
ABOUT THE MISSION:
The family of Daniel T. Seip, Jr. has invited the Patriot Guard Riders to stand a flag line in honor of his service to our nation. Mr. Seip was a proud veteran of the United States Navy during the Cold War Era. He entered service in June of 1958 and left in June of 1963. He served on both the USS Goodrich and the USS Keplar. Mr. Seip was a Fireman, E-3 when he left the service.
PRIMARY STAGING DETAILS: 01-26-19
Staging Time: 9:15 a.m..
Mereness and Putname Funeral home
171 Elm Street
Cobleskill, NY 12043
Ride Captain:
Donald Macomber
This email address is being protected from spambots. You need JavaScript enabled to view it.
Special Instructions:
PGR shall stand a flag line for Mr. Seip beginning at 9:30 for the arrival of family and friends. Prior to the service, PGR members shall enter the funeral home and render honors. We shall then stand-down during the service and re-establish our flag line following the service. There is no escort.
There is a parking lot accross the street from the funeral home.Please dress appropriately for the weather.
Flags & Water:
Flags will not be provided.
Large Bike Flags will NOT be needed.
Water WILL NOT be provided, please bring your own.
Submitted By: Donald Macomber
Position: Ride Captain, R-5