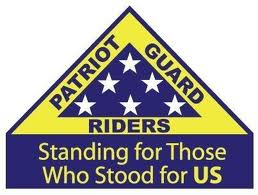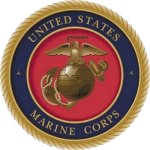 Click the logo to leave your condolences
***Update 4/13/11 at 4:00 p.m.***
PGR Members,
Ladies and Gentlemen

Staging Friday at
Merton Kays Funeral Home
59 Monroe Street
Honeoye Falls, NY 14472
Link to map

FRIDAY APRIL 15, 2011
Stage directly at Funeral Home at 1:30 pm for 2:00 to 4:00 pm calling hrs
Stage directly at Funeral Home at 5:30 pm for 6:00 to 9:00 pm calling hrs.
For calling hours please come whenever you can make it.

Anyone wishing to ride in with me please meet at the Creekside Inn Rush NY (towards back of parking lot) at 1:00 pm
kickstands up at 1:15 pm sharp.
Same for evening calling hrs. you may ride in with me if you choose. 5:00 pm at Creekside Inn, Kickstands up at 5:15 pm sharp.
Click here for map Creekside Inn.


SATURDAY APRIL 16,2011

Staging: 9:45am
Creekside Inn, 6071 East Henrietta Road, Rush NY 14543
Briefing at 10:00 am
Kickstands up at 10:15 sharp
Please keep your eye on the weather and dress accordingly.
For those coming from the Northeast, there will be a staging at Tops Plaza, corner of Route 104 and Furnace Rd. in the town of Ontario.  Stage 8:30 am, Kickstands up at 8:45 am to meet the group at the Creekside Inn.

Thank You all for what you do.

Nigel Heaton
Ride Captain
PGRNY Region 2
This email address is being protected from spambots. You need JavaScript enabled to view it.
****Original Posting****
PGR Members,

We have been requested by the family of USMC Sgt. Kade O'Brien to honor him at his calling hours and services. Sgt. O'Brien was killed in a motorcycle accident this past weekend when an inattentive driver made a left turn in front of him. Many of you have seen the news reports the last few days. Kade's father, Ed O'Brien is a PGR Member.  Ed and Kade most recently attended the Blue Star Mothers Light of Love Ceremony with us in Canandaigua. Sgt. O'Brien is a decorated USMC Veteran who served 2 tours of duty in Fallujah. Please find below preliminary dates and hours:
Friday, April 15th:
Merton Kays Funeral Home
59 Monroe Street
Honeoye Falls, NY 14472.

Calling hours: 2:00pm to 4:00pm and 6:00pm to 9:00pm
Please meet directly at the Funeral Home, we will be standing flag line for all calling hours. Please arrive whenever you can, we will need as much help as we can get.
Link to map

Saturday, April 16th: Staging area will be sent out soon. We will escort from the Funeral Home to the Church. After the Service we will provide a flag line at the cemetery.

Ride Captain:
Nigel Heaton: This email address is being protected from spambots. You need JavaScript enabled to view it..
Nigel will send out staging information for Saturday very soon, he will be checking the route tonight.

The family really needs the PGR to be there for them, make every effort to attend this for them!

Mark Plyter
PGR NY
Region 2 SRC