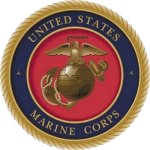 ************** UPDATE TUESDAY, 11/23/10  *********
PGR Members,
Thank you all for attending Staff Sgt. Javier O. Ortiz Rivera escort and
calling hours today, it was a very nice show of support!! The family and 
the Marines in attendance were all impressed and appreciative. Despite 
their tragic day, Mrs. Ortiz Rivera was so concerned about our well being, 
the family was incredible, coming out to offer us refreshments and food. 
Thank you all!!!

Wednesday November 24
Calling hours at Our Lady of the Americas Church
80 Prince St  (Prince and East Main St.)
Rochester NY  14605

Hours 2:00 pm - 6:00 pm
Staging at the Church 1:50 pm

At 7:00 pm, a Mass will be held and is expected to be 2 solid hours. At about
9:00 pm, they will move Staff Sgt. Javier O. Ortiz Rivera to the hearse,
the Marines said it would be nice for us to have a flag line during that 
movement. They also suggested a small escort of flag bikes to the Funeral 
Home, would be welcome and Police protection will be provided!! 

PLEASE be aware the 9:00 pm flag line and escort is tentative at this time!! 
Anyone who is willing to brave the COLD conditions for the motorcycle escort,
flag bikes only, please contact me for a head count. I need a minimum of 
three, maximum of seven flag bikes.

I will confirm tomorrow if the later scheduling at 9:00 pm and escort is a 
go or not.

On behalf of Tim Yetter and myself,
Thank you all once again!!

Nigel Heaton 
Ride Captain
PGRNY Region 2

************** UPDATE   MONDAY, 11/22/10  *********
PGR MEMBERS:
WE have a confirmed, very short notice, mission to meet the airplane that is
bringing Marine Sgt. Rivera back to Rochester.
The plane will be landing at the National Guard air field that is right next to Rochester Airport. The address is 42 Patriot Way, which is off 390 at exit 17 Scottsville Rd.
Map to National Guard airfield and Church
WE will stage at 9:15am tomorrow morning, Tuesday, November 23. The plane is scheduled to arrive at 10am. WE will escort the hero with the family to Our Lady of the Americas Church, at 80 Prince St, Rochester.
Calling hours will begin at the time we arrive at the church and last until 9pm in the evening.
Calling hours on Wednesday will be from 2-6 with the funeral service at 7.
The hero is eventually going to be flown to Washington DC where he will be buried at Arlington.
Hopefully we will have some decent weather, but it does not look very good right now. I hope that at least two brave souls with the full size flags on their bikes will venture out to escort the hero as part of the PGR triangle. Please try to attend calling hours and to maintain our PGR presence at the church for the family.
Questions........Tim Yetter at 315-730-1244 or This email address is being protected from spambots. You need JavaScript enabled to view it. Hope to see many of you there.....and thanks for all you do.....
Please log on to the National website and leave your condolences for the Rivera family.
Click here to go to PGR National site.
Tim Yetter
R/C Region 2 Finger Lakes
****************** ORIGINAL POST *************************
This is a heads up, we have a pending mission for Marine Staff Sgt Javier
Rivera.  We are expecting to be updated on Monday.  Airport arrival at
Rochester airport is expected to be Tuesday a.m. with Tuesday p.m.
services.

Lead Ride Captain for Tuesday's airport arrival will be Tim Yetter -
This email address is being protected from spambots. You need JavaScript enabled to view it.

Please keep an eye on your e-mails, this is expected to be confirmed Monday
with very short notice.

Thank you.
Dave Kern
NY State Captain
www.pgrny.org
------------------------------
*IMMEDIATE RELEASE* *No. 1061-10
November 17, 2010*
------------------------------
DOD Identifies Marine Casualty

The Department of Defense announced today the death of a Marine
who was supporting Operation Enduring Freedom.

Staff Sgt. Javier O. Ortiz Rivera, 26, of Rochester, N.Y., died
Nov. 16 while conducting combat operations in Helmand province, Afghanistan.
He was assigned to 1st Battalion, 8th Marine Regiment, 2nd Marine Division,
II Marine Expeditionary Force, Camp Lejeune, N.C.