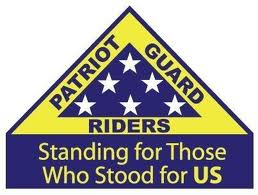 Special Mission
Candor, NY

4th of July

Parade

Candor, New York -

04 Jul 2017
---
ABOUT THE MISSION:
The Organizers, for the 5th year in a row, request that we lead their 4th of July parade and honor all the Veterans that march in the parade with our flag line.
PRIMARY STAGING DETAILS: 04 Jul 2017
Primary Staging Time: 0900 A.M.

At the intersection of state route 96B and Church street (just south of the Mirabito gas station).
Candor, New York -
Ride Captain:

Kent Tryon

This email address is being protected from spambots. You need JavaScript enabled to view it.
Special Instructions:

At the end of the parade route we will establish a flag line and salute the many Veteran's Organizations that are marching in the parade
Flags & Water:

Flags Will NOT Be Provided, Please Bring Your Own.
If you have large bike flags, please bring them.
Water WILL NOT be provided, please bring your own.