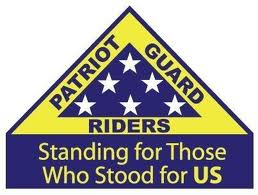 Special HOTH Mission
Furniture Pickup/Delivery

Rochester, New York -

08 Jul 2017
---
ABOUT THE MISSION:
Fellow PGR Members:
We need your Help to collect your gently used furniture for Disabled Veterans in need. After helping close to 100 Veterans in the last 24 months our Warehouse is almost empty of the things we need the most. Some of these Vets only have milk crates, folding chairs etc in their place to use as furniture. We need plenty of able bodied Members/Captains that are able to help us with this collection on Saturday July 08th from 8:30 am until done or as long as you can stay. We will be celebrating and Delivering to our 100th Veteran. We have several deliveries and several regular donation stops. If you can help, Please RSVP.
This email address is being protected from spambots. You need JavaScript enabled to view it.
585-330-0190
PRIMARY STAGING DETAILS: 08 Jul 2017
Primary Staging Time: 0830 A.M.

460 Buffalo Rd
East Entrance BLDG 250
Door tt
Rochester, New York
Ride Captain:

Steve Ford
HOTH/ Event Captain

This email address is being protected from spambots. You need JavaScript enabled to view it.
Special Instructions:

Please note we are starting at

8:30 am

so we can get going and we can get back as soon as possible.
Flags & Water:

Flags Will NOT Be Provided, Please Bring Your Own.
If you have large bike flags, please bring them.
Water WILL NOT be provided, please bring your own.