Hi Everyone,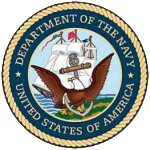 We have been invited to stand for John Clancy. John was a member of VFW Post 6778 and James R. Hickey American Legion Post #120. He served aboard the USS Missouri during the Korean War. John passed away December 14th, 2010at the age of 80.
Staging will be at the Marion American Legion, 4141 Witherden Road, Marion, NY 14505 at 9:30am. Stands up at 10:00am SHARP! We will ride a short distance to the cemetery and then set up a flag line for the graveside services.
Temp. Ride Captain is Jay Hyland: This email address is being protected from spambots. You need JavaScript enabled to view it.
Thanks for all you do.

Mark Plyter
PGR NY
Region 2 SRC