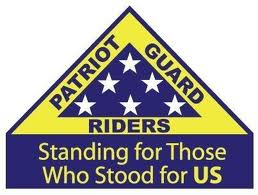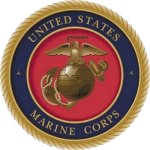 Special Honor Mission
Hershel Woodrow "Woody" Williams
USMC, WWII Iwo Jima

Palmyra, New York - 30 Apr 2017


ABOUT THE MISSION:
We have been invited to a very Honorable Mission.
Hershel Woodrow "Woody" Williams is a retired United States Marine who received the Medal of Honor for his actions in the Battle of Iwo Jima during WWII. He is also the last surviving recipient of the Medal of Honor from that battle.
Woody has a Mission, which is best described in the link below.
Woody Williams in his own words.
also
Woody's Mission is about placing Memorials for Gold Star Families in all 50 States. There will be a Patriotic Service at Heritage Baptist Church Sunday April 30, 2017 at 10:00 am with the Ceremony expected to last about an hour perhaps longer. The PGR is invited to stay for the Ceremony. Afterwards Pastor Tim will be Taking Woody to lunch, or at least that is the plan. We are attempting at this time to coordinate a motorcycle escort for Woody to Sampson but not sure at this time what Woody's plans are. Remember at a youthful 93, Woody gets to call the shots. Tentatively we are scheduling 1:30 pm escort from the Church
Once at Sampson, the Dedication for ground breaking of the Gold Star Family Memorial starts at 3:00 pm. Please keep watch on our website for updates, they may end up as last minute details so be aware but plan on the staging as listed today.
As of Monday April 24th weather is anywhere from 30% to 70% rain depending on who you believe, and 65 to 70 degrees.
Please keep your eye on the weather and dress accordingly.
Please bring your own Flag
Please check for a secure mounting on your Flag bike.
No water will be provided
Also very important!! Please inspect you flag for cleanliness. Now is the time to replace your tired flag with a fresh one. I will ask anyone that has a worn flag or dirty flag to take it down. Our WWII Medal of Honor Recipient and our Gold Star Families deserves the best we can provide. Remove or cover any objectionable wording on helmet or vest!! Arm bands to be worn on the left arm only.
Those in the Rochester area that are interested in riding out to Palmyra together.I will be at Dunkin Donuts in Irondequoit NY
2255 Hudson Ave 14617 near Titus at 8:00 am
KSU at 8:15 am

PRIMARY STAGING DETAILS: 30 Apr 2017
Primary Staging Time: 09:15 A.M.

Heritage Baptist Church




2361 NY- Rt 21




Palmyra, NY 14522

Secondary Staging Time: 2:15 P.M.

Sampson Veterans Memorial Cemetery



Tentative Escort to Sampson - Weather permitting

Staging at 1:00 P.M. KSU 1:30 P.M.


Ride Captain:

Nigel Heaton