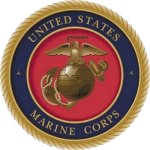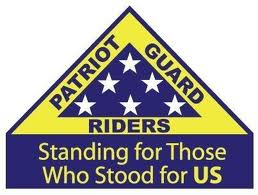 Click on PGR logo to leave condolences.
Hi Everyone,
We have a very short notice Veterans Recovery Program mission in Bath tomorrow. We are escorting the cremated remains of a Veteran from Perry N.Y. on Wed 29 Dec 2010.
Veteran: Kenneth V. Doolin, USMC  1959(Post Korea)
Leaving Eaton-Watson Funeral Home, Main St. Perry N.Y. 11 Am  29 Dec 2010
Route 36S to 390S to Bath
State Police Escort
Click for map of Bath National Cemetery.
Due to the fact this is such short notice, and there is no Ride
Captain
available, if you are able to attend, please go directly to the Bath VA
hospital and stand the flag line. It is estimated that the escort will
arrive at the Bath VA around 12pm.
Thank you for all you do.
Mark Plyter
PGR NY
Region 2 R/C
To Bath National Cemetery:
From Rochester, N.Y., take Interstate 390 south to Interstate 86 east
approximately 80 miles. From Binghamton, N.Y., take Interstate 86 west
approximately 95 miles. Take Bath, N.Y., exit #38. The cemetery is located
on the west side of the Bath VA Medical Center located in the village of
Bath. Once on the VA Medical Center grounds, stay on the main road until you
reach the corner of San Juan and Argonne. Turn right and proceed up the hill
to the left.
*Bath National Cemetery*
*VA Medical Center
San Juan Avenue
Bath, NY 14810