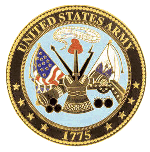 Veteran Mission - NYS Region #1
RC- TBD.......
***************************************
The PGR has been requested to stand in honor of WWII Army Veteran, Triest J. Cappello, 91, who passed away May 14, 2011. Triest retired U.S. Army, and was active in veteran affairs all his life.
Please try to make time to honor another one of America's greatest generation.
When:
Wednesday May 18, 2011
Where:
Pacer Funeral Home
2275 George Urban Blvd. (2 blocks east of Dick Rd.)
Cheektowaga, NY  14043-1921
Family Service at 9:00am
Stage at F.H. 8:30am
Church:
St. James, R.C.
496 Terrance Blvd.
Depew, N.Y. 14043
Ride Captain- TBD
Any updates will be posted by the Ride Captain!
Please stay tuned
Mark B. Steffan
SRC-PGR
Region #1, NYS
Allegany, NY 14706