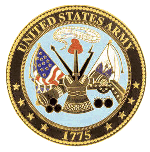 - UPDATED 11/20/2010  1405 HRS -
Airport arrival time has just released........
Sunday 11/21/10, flight will land at 9:16am
STAGE: at airport 8:30am
Weather looks OK for BIKES! if you don't mind the early morning cold!!
Due to late arrival from Dover- I expect changes - I do appreciate your
cooperation.
- Begin Original Mission Posting -
Confirmed Mission:

Spc. David C. Lutes, US Army
KIA- Afghanistan

The family of Spc. Lutes requests the Patriot Guard Riders to stand in Honor of
their loved one.

Spc. David C. Lutes, 28, of Frostburg, Md., died Nov. 11 in Landstuhl, Germany,
of wounds suffered when enemy forces attacked his unit with an improvised
explosive device in Nangarhar province, Afghanistan, on Nov. 8.  He was assigned
to the 1st Squadron, 61st Cavalry Regiment, 4th Brigade Combat Team, 101st
Airborne Division (Air Assault), Fort Campbell, Ky.
Link to PGR National posting, click here.  Members please log in and leave your condolences.

>>>>>>>>>>Preliminary information below- watch for updates <<<<<<<<<<<<<<<<<<<<<

Arrival:
TBD, expected this weekend?

Location:
Date: &  Hours.....TBD
Schaffner Funeral Home
554 S. Main St...(State Rt. 417, 20 miles east of Olean)
Bolivar, New York 14715

Internment:
St. Mary's Cemetery
Bolivar, New York

Ride Captain- Mark Steffan, This email address is being protected from spambots. You need JavaScript enabled to view it.This email address is being protected from spambots. You need JavaScript enabled to view it.This email address is being protected from spambots. You need JavaScript enabled to view it.