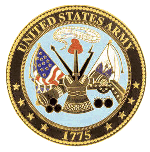 - Updated 11/14/2010 -
Anyone from Regions 2 & 3 going up to Williamsville for the Spc Blake
Whipple mission tomorrow, Monday, 11/15/10 should meet at the McDonalds on
the corner of Rt 96 and Rt 21 in Manchester (Thruway exit 43).
Ride Captain is Jerry Slater:315-879-5902. Travel will be directly down the
Thruway.
Staging:
*7:00am with kick stands up at 7:30am SHARP*
Link for Staging
http://maps.google.com/maps?hl=en&ie=UTF8&q=McDonalds,+corner+of+Rt+96+and+Rt+21+in+Manchester,+ny&fb=1&gl=us&hq=McDonalds,&hnear=New+York+96+%26+New+York+21,+Manchester,+NY+14504&cid=0,0,7944270254052241591&ei=FlzgTMT-LcSqlAfGusn8Aw&sqi=2&ved=0CBcQnwIwAA&ll=42.975422,-77.234445&spn=0.010519,0.011845&z=16&iwloc=A
Thanks for all you do
Pat Christensen
This email address is being protected from spambots. You need JavaScript enabled to view it.
Ride Captain
Region 3 PGR NY
- Begin original mission posting -
The Whipple Family of Williamsville NY, has requested the Patriot Guard
Riders stand in Honor of their son, Spc. Blake Whipple, U.S. Army.
Spc. Whipple was KIA, Ghazni Province, Afghanistan, from wounds suffered when
his unit was attached by insurgents.  Spc. Whipple was assigned to the 7th
Engineering Battalion, 10 Sustainment Brigade, 10th Mountain Division, Ft. Drum
New York.  Spc. Whipple was a 2007 graduate of Williamsville East High School.

MISSION: KIA
Spc. Blake Whipple, U.S. Army


STAGE:
Friday 11/12, 10:00am
Amigone Funeral Home
5200 Sheridan Dr.......(at Hopkins Rd)
Williamsville, NY 14221-4623

RC- Bill Brainard will lead to Airport**

Those who live north of Buffalo- please watch for additional posting
When location is confirmed- we will post update -- ASAP!!

LOCATION:
Saturday & Sunday
Amigone Funeral Home
5200 Sheridan Dr.......(at Hopkins Rd)
Williamsville, NY 14221-4623
716-631-9000
Viewing Dates & Times:
Saturday  11/13
2-4, 7-9pm
Sunday  11/14
2-4, 7-9pm
Stage: Both days at 1:00pm at Funeral Home.
.......(check with RC upon arrival if parking space is a concern)

SERVICE:
Monday at Funeral Home 11/15
Prayer Service...9:00am
Stage 8:30am @ F.H.

Escort to Church------

CHURCH- Mass 10:00am
St. Gregory the Great
200 St. Gregory Ct...............(off Maple Rd, east of Hopkins)
Williamsville, NY 14221
716-688-5678

Escort to Cemetery

CEMETERY
Mt. Olivet Cemetery
4000 Elmwood Ave.
Kenmore, NY 14217-1016
716-873-6500

Ride Captain(s):
Bill Brainard,  This email address is being protected from spambots. You need JavaScript enabled to view it.
Kirby Johnson
PGR LINK


"The nation which forgets its defenders will be itself  forgotten."
Mark B. Steffan
Allegany, NY 14706
716-790-0131
Patriot Guard Riders
NYPGR Board of Directors
Senior Ride Captain, NYS Reg. #1