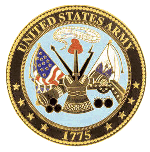 MISSION:
Peter Compagnoni
US Army, WWII Veteran.


*********** UPDATED 11/15/10  2000 HRS ***************
I just heard from Steve  Kova, he is at the Lombardo Funeral home now- 11/15/10,
1830hrs...........

For the mission tomorrow- meet at the church- staging and location below.
Weather I think is a problem for Tuesday so if all PGR meet at church- a % of
members can leave after Mass starts- go to the cemetery and set up for when the
procession arrival  
.......with no,  RC Steve is helping out so do what we can to accommodate this
short notice mission.

Steve can be reached on his cell- tonight, 716-352-1026

THANKS STEVE!!!
**************see Mission posting below-
****************** MISSION POSTING ********************
The Patriot Guard Riders have been invited to stand in respect for  Peter
Compagnoni, US Army, WWII Veteran.

Peter served as a Technician 5th Grd., in the South Pacific, discharged
11/10/45. Peter is the father in law of our member, Dan Krysak.

Please find time to honor this Veteran, from the greatest generation this
country has known.

Tuesday November 16, 2010
Location:
Our Lady of Hope Church (Click for directions)
18 Greenwood (Lafayette near Grant)
Buffalo, New York 14201
Mass is at 9:30
Stage: at Church- 8:45

PGR will hold flag line of respect prior to and after this 9:30 Mass.
Members who attend - please follow our normal Flag Line of Respect protocol.
No RC has been assigned- yet!

Internment to follow Mass-
Mount Calvary Cemetery
800 Pine Ridge Heritage Blvd.
Cheektowaga, NY 14225 

"The nation which forgets its defenders will be itself  forgotten."
Mark B. Steffan
Allegany, NY 14706
716-790-0131
Patriot Guard Riders
NYSPGR Board of Directors
Senior Ride Captain, NYS Reg. #1