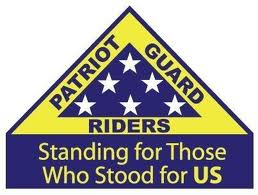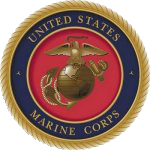 Click on PGR logo to leave condolences
The family of Michael J. McCarthy Jr. has requested the PGR to stand in honor of their father. 

Michael served in the US Marine Corp as well as the US Coast Guard.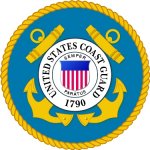 Michael also was an active member of American Legion Post(s)  #1477, Buffalo , N.Y., and Post 123 Angeles City, Philippines.
Michael retired as a Lt. from the Buffalo Police Dept., he also served with the US Department of State- conducting war crimes investigations in Iraq, Kosovo, Bosina, and East Timor Indonesia.


Preliminary agenda is to hold our flag-line of honor at the Funeral Home.  We will then split our group sending 1/2 to the Church so as to have an established flag-line when the procession arrives- scenario will repeat from church to cemetery.............
..........any updates will be sent out ASAP as usual.

MISSION:
If possible please make time to honor this Great American.  
Tuesday January 25, 2011

Funeral Home:
Reddingtons
657 Abbott Rd.
Buffalo, NY 14220-2041
Stage: 0900hrs. ....(at Funeral Home)
Family Service: 0945hrs.
Church:
Mass- 1030hrs
Our Lady of Victory Basilica
767 Ridge Rd
Buffalo, NY 14218
MAP


Internment:
Holy Cross Cemetery
Ridge Rd..(east of church)

Lackawanna, NY

Ride Captain:
Mark Steffan, 716-790-0131

"The nation which forgets its defenders will be itself  forgotten." 
Mark B. Steffan
Allegany, NY 14706
716-790-0131
Patriot Guard Riders
NYSPGR Board of Directors
Senior Ride Captain, NYS Reg. #1