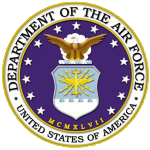 Honor Mission
Louis R. Podlaski, Veteran
USAF - Vietnam
Rochester, New York - 08 Dec 2017

---

ABOUT THE MISSION:
Robert Podlaski ,PGR member R/2 in good standing, has requested the PGR to stand in honor of his Father who recently passed in December. Mr. Podlaski served his country during the Vietnam War in the Airforce and most recently attended Rochester Honor Flight to Washington D.C. mission 54.

PRIMARY STAGING DETAILS: 08 Dec 2017
Primary Staging Time: 1:30 P.M.
Bartolomeo & Perotto Funeral Home
1411 Vintage Lane
Rochester, New York - 14626

Ride Captain:
Bill "Patch" Fuhrmann
This email address is being protected from spambots. You need JavaScript enabled to view it.

Special Instructions:
This is a flag line only mission on Friday 2-4 & 6-8 pm. I will be LRC 2-4 pm & Greg Sheldon 6-8 pm.

Flags & Water:
Flags Will NOT Be Provided, Please Bring Your Own.
Large Bike Flags will NOT be needed.
Water WILL NOT be provided, please bring your own.
Submitted by:
Bill Patch Fuhrmann
This email address is being protected from spambots. You need JavaScript enabled to view it.