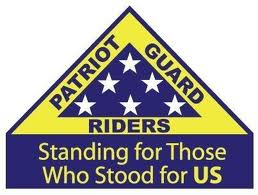 Special Mission
Chili-Fest Parade

Chili, New York -

04 Jul 2017
---
ABOUT THE MISSION:
On the request of the town of Chili N.Y. we have been asked to participate & ride in this year's annual 4th of July parade. This is a very special day & event as this parade draws "thousands" of Americans to enjoy the parade and celebrate the 4th of July.
PRIMARY STAGING DETAILS: 04 Jul 2017
UPDATED PRIMARY STAGING INFORMATION:

Primary Staging Time: 1515 P.M.

CHILI PAUL VILLAGE PLAZA

3240 Chili Avenue

Chili N.Y. 14624

DO NOT stage at the town hall as roads will be closed.

The time for staging remains the same.

Ride Captain:
Bill "Patch" Fuhrmann

This email address is being protected from spambots. You need JavaScript enabled to view it.
Special Instructions:

Meet at

3240 Chili Ave, Chili Paul Village Plaza,

then we will move to the parade staging area near the high school for placement in the parade.
Parade line-up

4 PM

SHARP with parade starting at

5:00 PM

.
To ease confusion all large flag bikes please be at the front of our line-up.
Cages welcomed discuss line-up with R/C at staging area.
Be alert to some road closures & detours starting at

noon

in some locations in Chili. If you are stopped please advise that you are IN THE PARADE with the PGR.
Flags & Water:

Flags Will NOT Be Provided, Please Bring Your Own.
If you have large bike flags, please bring them.
Water WILL NOT be provided, please bring your own.