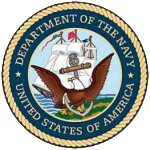 Honor Mission
Robert Joseph Best, Veteran
USN - Korea
East Aurora, New York - 22 Jul 2017


ABOUT THE MISSION:
We have been requested to stand in Honor of the U.S. Naval Service of Robert Joseph Best, who passed away on December 9th, 2016. Mr. Best was Honorably Discharged with the rating of Machinist's Mate 2nd Class (PO2) after almost four years of Active Duty (1952-1956.) The majority of this time (3 years, 7 months) was spent aboard the USS Paricutin (AE-18). During this time, the USS Paricutin re-armed warships off Korea, then after the Korean Armistice, did a series of Westpac deployments with the Seventh Fleet in the Pacific area. For his Service to our Nation, MM2 Best was awarded: Navy Good Conduct Medal; National Defense Service Medal; Korean Service Medal; United Nations Service Medal.

PRIMARY STAGING DETAILS: 22 Jul 2017
Primary Staging Time: 9:30 A.M.

Wood Funeral Home
784 Main Street (Route 20A)
East Aurora, New York - 14052
Ride Captain:

Bob Woodward


This email address is being protected from spambots. You need JavaScript enabled to view it.
Special Instructions:

Assemble at Funeral Home for Dignified Escort of Mr. Best & family to Protection Hill Cemetery for 11:00 A.M. interment with Military Honors.
Please arrive on time with a clean 3x5 American Flag or US Navy flag, and dress for the weather.
Please ensure your large bike flags are properly placed and securely attached for the escort.
Thank you for your effort to ensure we have a good PGR presence in Honor of the US Naval Service of Mr. Best, and in support of his loving and proud family.
Flags & Water:

Flags Will NOT Be Provided, Please Bring Your Own.
If you have large bike flags, please bring them.
Water WILL NOT be provided, please bring your own.
Submitted by:
Don Higgins, SRC, R-1


This email address is being protected from spambots. You need JavaScript enabled to view it.