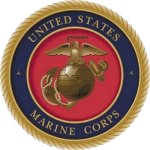 ***UPDATED 5 May, 2017 - 18:00 Hrs***
Staging time for this mission has been
changed. See the updated information
in RED below.
Honor Mission
Peter Rademacher, Veteran
USMC - LEO
Attica, New York - 04 May 2017

---

ABOUT THE MISSION:
We have been requested to assist in Honoring the Military and NYS Corrections Service of Peter C. Rademacher of Attica, who passed away suddenly on April 28th at the age of 63. "Big Pete" served in the U.S. Marine Corps from 1972-1975, with an MOS of 3531 - Motor Vehicle Operator. He was stationed at Camp Lejeune, NC with Headquarters & Service Co., 3rd Battalion, 6th Marines, 2nd Marine Division, and was Honorably Discharged on 27 June 1975 with the rank of Corporal (E-4.) For his Service to our Nation, Cpl. Rademacher was awarded the Marine Corps Good Conduct Medal and National Defense Service Medal. Mr. Rademacher then went on to serve a 27-year career (1985-2012) as a NYS Correctional Officer at Attica Correctional Facility. In addition to his Service to our Nation and NY State, Peter Rademacher was a Gold Star Brother. U.S. Army Ranger Sgt. Mark A. Rademacher was Killed in Action on 25 October 1983 during the invasion of Grenada. Obituary: http://www.marleyfuneralhome.com/obi...#/obituaryInfo

PRIMARY STAGING DETAILS: 04 May 2017
Primary Staging Time:

09:00 AM

.

Marley Funeral Home
135 Main Street
Attica, New York - 14011
Ride Captain:

Ken Lyons


This email address is being protected from spambots. You need JavaScript enabled to view it.



Bart Bartlett


This email address is being protected from spambots. You need JavaScript enabled to view it.
Special Instructions:

Funeral Service at the FH at 10:00 AM.

Followed by escort to Evergreen Cemetery, 4301 Four Rod Road, Wales Center. (Distance of approx. 20 miles).

Interment with Military Honors.

Please do whatever you are able to help Honor the Marine Corps and NYS Correctional Service of Peter Rademacher, and to support his loving and grieving family.

Please arrive on time with a clean 3x5 American Flag or USMC flag, and dress for the weather. If you choose to ride, please ensure your large bike flags are properly placed and securely attached for the 20-mile escort.

Special Note: Please make sure you have a kickstand pad for parking on soft ground at the Cemetery.
Flags & Water:

Flags Will NOT Be Provided, Please Bring Your Own.
If you have large bike flags, please bring them.
Water WILL NOT be provided, please bring your own.