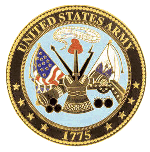 Honor Mission
John R. Kiefer, Veteran
USA
Rush, New York - 29 Aug 2017

---

ABOUT THE MISSION:
We have a short notice reguest to stand in Honor of the WWII Service of John R. Kiefer Sr. who passed away on 08-24-2017.

PRIMARY STAGING DETAILS: 29 Aug 2017
Primary Staging Time: 9:45 A.M.
St. Joseph`s Catholic Church
Rush New York
1209 Rush Lima Rd
Rush, New York -

Ride Captain:
Bob Harder
This email address is being protected from spambots. You need JavaScript enabled to view it.
585-802-2288

Special Instructions:
Flag line for arrival of family and friends.
Funeral Mass 10;30am.
After his Mass we will Escort from the Church to East Avon Cemetery, Rte 15, Avon, New York.

Flags & Water:
Flags Will NOT Be Provided, Please Bring Your Own.
If you have large bike flags, please bring them.
Water WILL NOT be provided, please bring your own.
Submitted by:
Bob Harder
This email address is being protected from spambots. You need JavaScript enabled to view it.