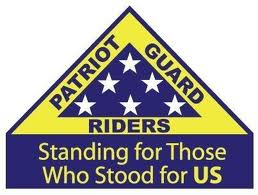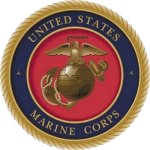 This mission was attended, but never posted. This posting is for archival reference.
The Patriot Guard Riders have been invited to stand with the family of Charles Dorsie Sawyer in Honor of his service to our country in the US Marine Corps.
Chuck lead a very adventurous life. It started with him enlisting in the Marine Corp at the young age of 17. Soon after, he was shipped off to Vietnam where he completed two tours as a sniper. Chuck was also an extra in the 1970's movie " Patton". He retired as a STAFF Sgt. After serving 17 years in the Army. Upon his retirement he was able to devote his time to his love of plants, animals and reading. Chuck lived his life with the foundation of God, Country, Corps and family.
Stage March 28, 2017, at Bath National Cemetery entrance, foot of the hill, parking area behind bldg 29a at

10:30AM

for an

11:00AM

service.
Ride Captain Robert Wheeler
This email address is being protected from spambots. You need JavaScript enabled to view it.