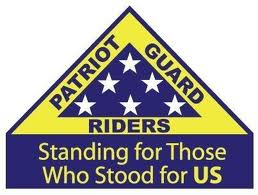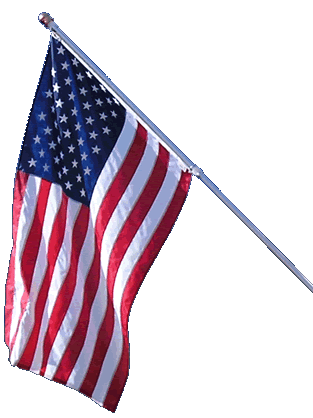 Memorial Mission
Gold Star Families Memorial Dedication
Albany, New York - 29 Apr 2017

---

ABOUT THE MISSION:
America has many monuments honoring the patriots that have sacrificed their lives to protect our freedom, as well as those who have faithfully served in our nation's armed forces. There is one group of citizens however, that has not been properly recognized in this manner – Our Gold Star Families.

Last year, the Gold Star Families of the Capital District, in partnership with the Tri-County Council of Vietnam Era Veterans initiated a project to erect a Gold Star Families Memorial Monument in Lafayette Park, Albany. The monument is nearing completion, and the Patriot Guard Riders are privileged to have been invited to attend the dedication ceremony.

Narrative:
Having a Gold Star Families Monument in every community across the country is the vision of Mr. Hershel "Woody" Williams. Mr. Williams is a WWII United States Marine Corps veteran who fought at the Battle of Iwo Jima, and is a Congressional Medal of Honor recipient.

Mr. Williams' devotion to duty, service members, veterans and their families began long before that battle and before he entered the Corps. As World War II began, Woody came into direct contact with families in his own community when he delivered Western Union telegrams informing the Gold Star families of the death of their loved one. Woody says that those experiences gave him a "greater appreciation for life and an understanding of a difference in death in the normal world as expected in life, and those lost serving in the military for their country". He noted that "consideration and recognition of the families of those lost in war was very inadequate." This observation and his personal commitment to veterans and their families led him to help create the Hershel Woody Williams Medal of Honor Foundation in 2012.

The activities of this foundation allow Mr. Williams to continue his devotion and commitment to those who have served and the Gold Star families who have lost loved ones to that service above self. His foundation is focused on honoring Gold Star Families and their fallen Heroes by establishing Gold Star Families Memorial Monuments in communities in all 50 states, offering scholarships to Gold Star Children, sponsoring outreach programs and events, and educating communities about Gold Star Families and the sacrifice they have endured.

To date, Woody and his foundation are responsible for establishing 18 Gold Star Families Memorial Monuments across the United States with 45 other monument projects underway in 34 states. The Foundation continues to grow its reach by being involved in multiple initiatives across the country from Manchester, NH to Kaneohe Bay, Hawaii.

Mr. Williams will be present for the Monument dedication ceremony on Saturday. The Patriot Guard Riders are proud to be asked to stand and demonstrate dignity, honor and respect for our Gold Star Families, and Mr. Hershel "Woody" Williams, a true American Hero.

PRIMARY STAGING DETAILS: 29 Apr 2017
Primary Staging Time: 09:00 A.M.

Lafayette Park
Washington Avenue
In proximity to the Vietnam Memorial
Albany, New York - 12207
Ride Captain:

Ray Sestak


This email address is being protected from spambots. You need JavaScript enabled to view it.



Bill Schaaf


This email address is being protected from spambots. You need JavaScript enabled to view it.
Special Instructions:

Staging is 09:00 AM for 10:00 Dedication Ceremony. Street parking will be limited, so early arrival is suggested.
Flags & Water:

Flags Will NOT Be Provided, Please Bring Your Own.
Large Bike Flags will NOT be needed.
Water WILL NOT be provided, please bring your own.