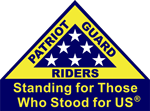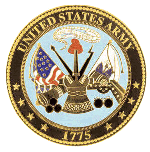 Honor Mission
Michael E. Davidovich

US Army - WWII
and Firefighter

Orchard Park, New York - 01-11-19
ABOUT THE MISSION:
The Patriot Guard Riders have been requested to stand in honor of another US Army WWII hero. Michael E. Davidovich of Orchard Park passed away on 8 January 2019 at the age of 101.

Mr. Davidovich served a total of 3-1/2 years active duty from 1942-1945, including 13 months in the European Theater. With an MOS of 238 - Telegraph & Teletype Lineman, he was attached to the U.S Army Signal Corps, 94th Signal Battalion, 9th Armored Division, 82nd Airborne, and participated in the Ardennes-Alsace (Battle of the Bulge), Central Europe and Rhineland Campaigns.

Honorably discharged 25 November 1945 with the rank of Sergeant (E-5), Mr. Davidovich was awarded the following: Bronze Star Medal; Army Good Conduct Medal; American Campaign Medal; European-African-Middle Eastern Campaign Medal w/3 Campaign Stars; WW-II Victory Medal; Army Carbine 30-cal. Marksmanship Badge.

Mr. Davidovich was a past Commander of the Orchard Park American Legion, Life Member of the VFW Post 6247, and Life Member of the Windom Fire Company.

Obituary: http://thedietrichfuneralhome.com/davidovich
PRIMARY STAGING DETAILS: 01-11-19
Staging Time: 11:00 a.m.

James W. Cannan Funeral Home
3155 Orchard Park Road (Rt. 277)
Orchard Park, N.Y. 14127
Map: http://mapq.st/2EyHbgt
Ride Captain:
Bob Woodward
bobwood2294@gmail.com
Special Instructions:
Flag Line for arrival of family and friends. Funeral service at the funeral home at 12:00 P.M., followed by dignified transfer and escort to Mount Calvary Cemetery for interment with military honors.

Please arrive with a clean 3x5 American flag or US Army flag, dress for the weather, and ensure your large flags are securely attached.

Please do what you're able to help Honor WWII hero Michael Davidovich, and to support his very proud and loving family.
Flags & Water:
Flags will not be provided
Large Bike Flags will NOT be needed.
Water WILL NOT be provided, please bring your own.
Submitted By: Don Higgins
Position: Senior Ride Captain, R1
gladiator6988@hotmail.com