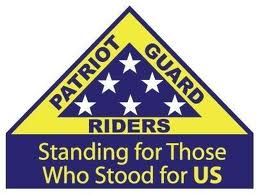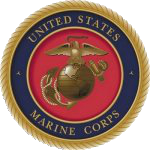 Honor Mission
Major James M. Brophy
United States Marine Corps
Poughkeepsie, New York - 01-11-19
01/09/2019 Update: See update below in red.
ABOUT THE MISSION:
The Patriot Guard Riders have been requested by the family of Major James M. Brophy to attend his memorial services at the Mid-Hudson Civil Center in Poughkeepsie, NY.
Major James M. Brophy, 36, served 12 years in the Marine Corps. Major Brophy, from Staatsburg, NY, was among five Marines who died in a military plane crash off Japan's Southern coast. His decorations include the Air Medal with two Strike Flight Awards, one Navy and Marine Corps Commendation Medal, and one Navy and Marine Corps Achievement Medal.
PRIMARY STAGING DETAILS: 01-11-19
Staging Time: 8:15 a.m.
Mid-Hudson Civic Center
14 Civic Center Plaza (Market St.)
Poughkeepsie, NY 12601
Map: https://tinyurl.com/y8ccvhd4
Ride Captain:
Bob Boisvert
raboisvert47@gmail.com
845-242-5088
Special Instructions:
Police will be directing traffic in the area, but Market Street will be open. The Market Street Parking Garage is across the street from the Civic Center.
Update Wed., 01/09/2019: Parking Friday will be free in the city public parking lots and the parking garage across from the Civic Center.
Parking at the cemetery is limited, so carpooling from Poughkeepsie is encouraged.
The Patriot Guard Riders will stand a flag line during the viewing from 9:00 to 11:00 a.m. The Memorial Service at the Civic Center will begin at 11:00.
At the end of the service PGR members will proceed directly to the Poughkeepsie Rural Cemetery to stand a flag line for arrival of family and Military attendees.
Police directing traffic know PGR will leave ahead of the procession and will aid in leaving the parking garage.

Please send me an email (raboisvert47@gmail.com) or call so I may have an idea of our numbers.
At the Civic Center we may be able to stand the flag line inside depending on weather. Forcast for Friday is sunny but cold. Dress accordingly.
Flags & Water:
Flags will not be provided, please bring your own.
Large Bike Flags will NOT be needed.
Water WILL NOT be provided, please bring your own.
Submitted by:
Bob Boisvert
raboisvert47@gmail.com