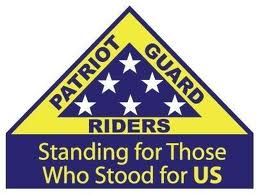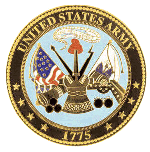 Honor Mission
William J. Telesky
U.S. Army - Vietnam Era
Multi-City, New York - 11-13-18
ABOUT THE MISSION:
The Patriot Guard Riders have been given the honor to participate in the funeral services for Sergeant William J Telesky, who faithfully executed his duties to our nation, serving from 26 October 1966 until his honorable discharge on 25 October 1972.

After training as a light infantryman, Mr Telesky further trained and served the rest of his Army career in "Tigerland," as a Drill Sergeant, preparing new recruits for infantry combat in Vietnam. Sergeant Telesky also took Chemical, Biological, and Radiological (CBR) Training, and Subversion and Espionage Directed Against the Army (SAEDA) training. He earned the National Service Defense Medal, the Expert Marksmanship Badge (M-14 Rifle,) and the Good Conduct Medal.
PRIMARY STAGING DETAILS: 11-13-18

Staging Time: 12:45 p.m.
Wagner Funeral Home
125 W Old Country Rd
Hicksville NY 11801
Ride Captain:
Rich "Chief" Schiraldi
SandW380@optonline.net
516.813.8025
Special Instructions:
Please stage at Funeral Home by 12:45 PM in order to greet the family. The procession is expected to depart at 1:15PM for a 2:30 service at Calverton National Cemetery.
.
If staging directly at CNC, please arrive no later than 2PM and await the procession.
.
Weather for Tuesday suggests clearing before noon, but please check the reports and dress appropriately.
Flags & Water:
Flags will not be provided .
Large Bike Flags will NOT be needed.
Water WILL NOT be provided, please bring your own.
Submitted By: Wayne Cohen
Position: Senior Ride Captain, R-8