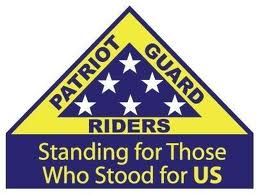 HOTH Mission
Matias Ferreira Home
USMC - Veteran
Smithtown, New York - 11-10-18
ABOUT THE MISSION:
Homes for Troops has built a special adaptive home for this Marine who lost both legs during his combat tour. He has gone on to become the first double amputee Police Officer having passed everything they could throw at him in the academy. The key to the home will be presented to him at this time.
PRIMARY STAGING DETAILS: 11-10-18
Staging Time: 9:00 a.m.
Elks Lodge
120 Edgewood Drive
Smithtown, NY
Ride Captain:
Pete Jepson
doublejli@optonline.net
631-922-6330
Special Instructions:
There will be an escort to the home with the ceremony starting at 10:00 a.m. at the home. Members in cages will respond to staging location. You will be given the address to respond and set a flag line to welcome this hero and his family. Remeber to bring your flags as PGR flags not on site.
Flags & Water:
Flags will not be provided, please bring your own.
Large Bike Flags will be needed.
Water WILL NOT be provided, please bring your own.
Submitted by:
Pete J SRC
doublejli@optonline.net